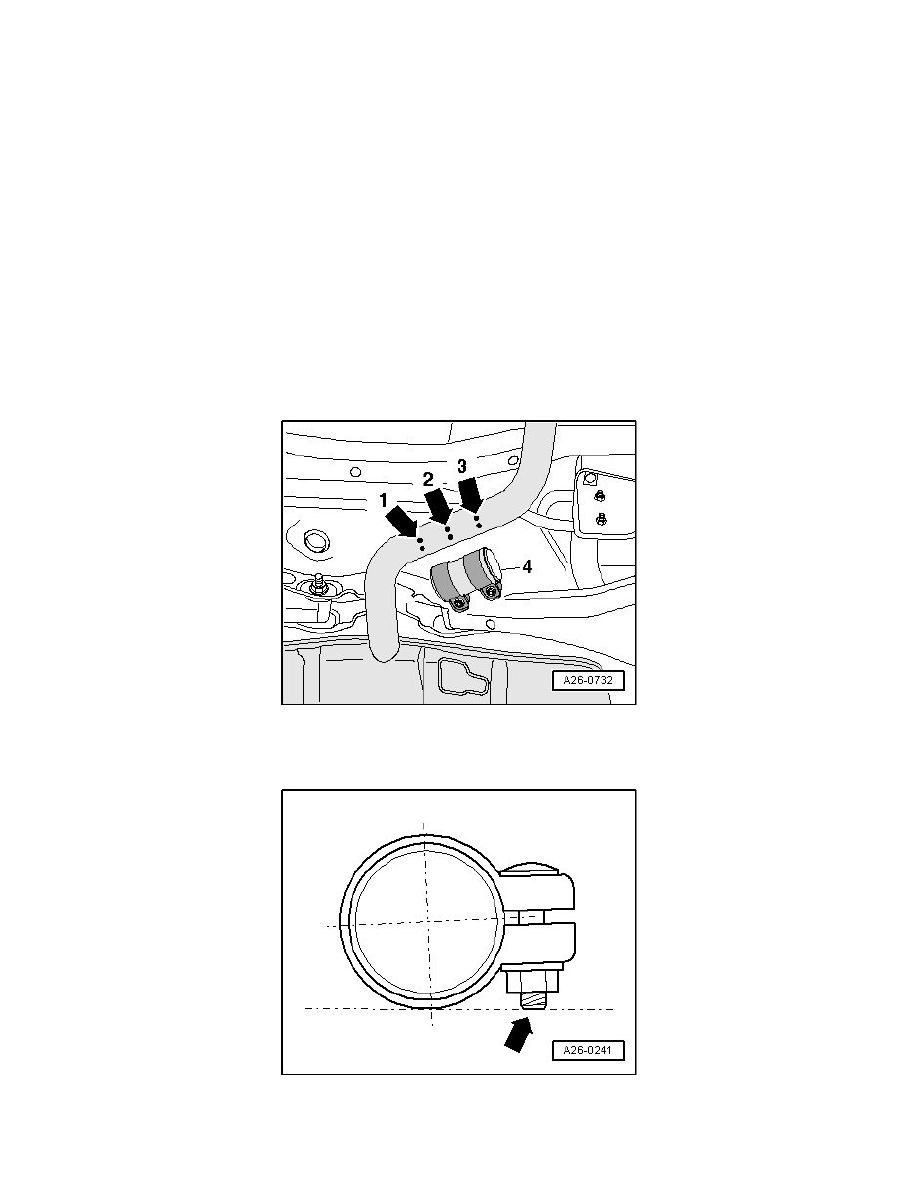 Muffler: Service and Repair
Center and Rear Muffler, Separating
Center and Rear Muffler, Separating
‹› A separating point has been provided in the connecting pipe for individual replacement of the center or rear muffler.
‹› The separating point is marked by depressions around the circumference of the front exhaust pipe.
Special tools, testers and auxiliary items required
‹› Chain Pipe Cutter (VAS 6254)
‹› Body Repair Saw (V.A.G 1523A)
Procedure
CAUTION!
To prevent injuries from metal shavings, wear protective goggles and protective clothing.
-
Separate the exhaust pipe at the separating point - arrow 2 - using (VAS 6254) or (V.A.G 1523A).
-
Position the clamping sleeve - 4 - centrally at the end marks - 1 and 2 - when installing.
-
Install the clamping sleeve so that the end of the bolt -  arrow - does not extend beyond the lower edge of the clamping sleeve.
‹› Threaded connection points to the rear.
-
Install the exhaust system free of stress. Refer to => [ Exhaust System, Installing ] See: Service and Repair/Removal and Replacement/Exhaust