< PREV PAGE
NEXT PAGE >
Eos (1F7) V6-3.2L (BUB) (2008)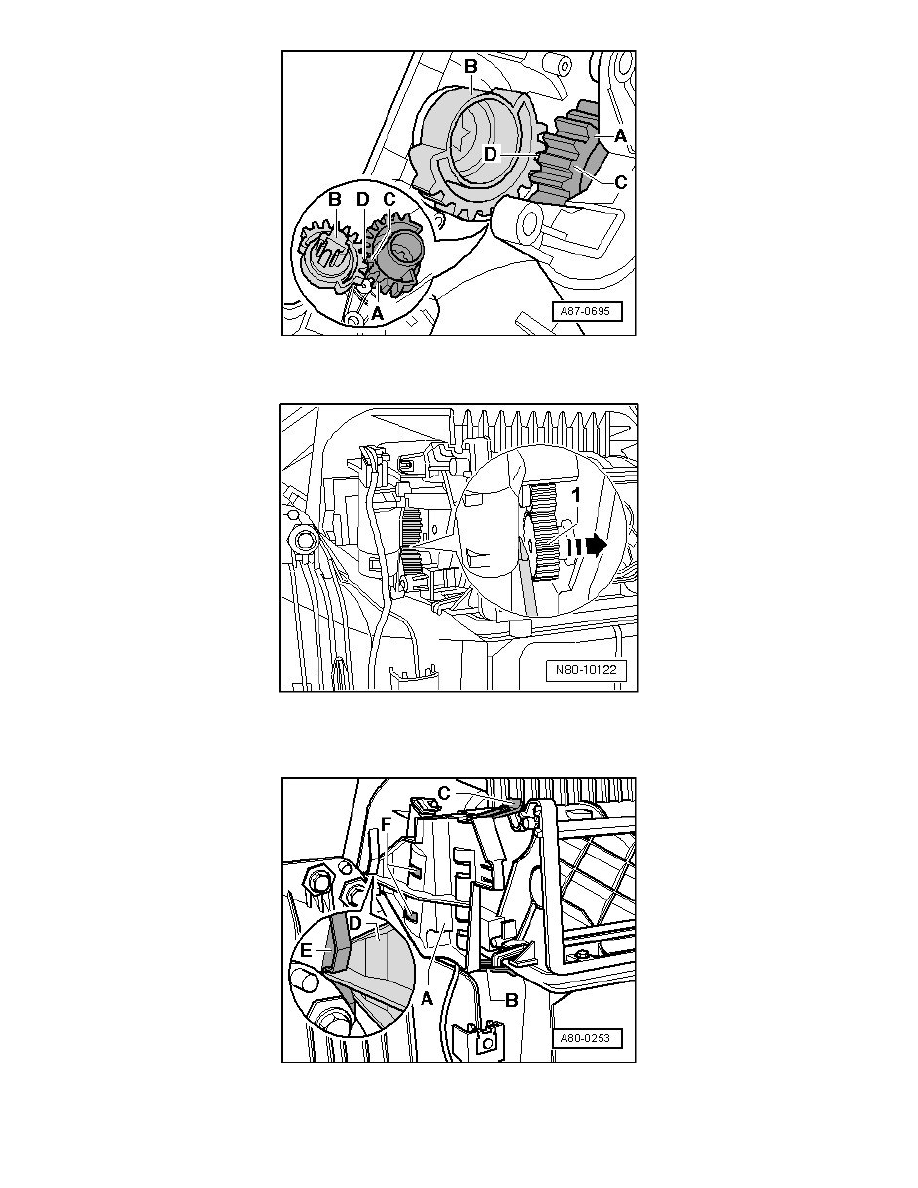 ‹› So that toothed gear - B - on motor - A - can be slid on toothed gear of fresh/recirculating air door, short tooth -  C - of motor toothed gear must
align with short tooth interval -  D - of toothed gear on shaft of fresh air/recirculating air door -  D -.
-
After installing the control motor, install the toothed gear -  1 - onto the fresh/recirculation air door shaft again.
-
Install the wiring harness so that it cannot come in contact with any moving parts (e.g. the actuating arm of the control motor).
-
Install bracket - A -, take special care when doing this, that the bracket guide - D - is inserted correctly into intake housing mount - E - and bracket
is engaged in both retaining lugs - B - and - C -.
‹› Position of motor (and of door) is no longer visible with glove compartment installed, therefore it is sensible to check its function before installing
< PREV PAGE
NEXT PAGE >