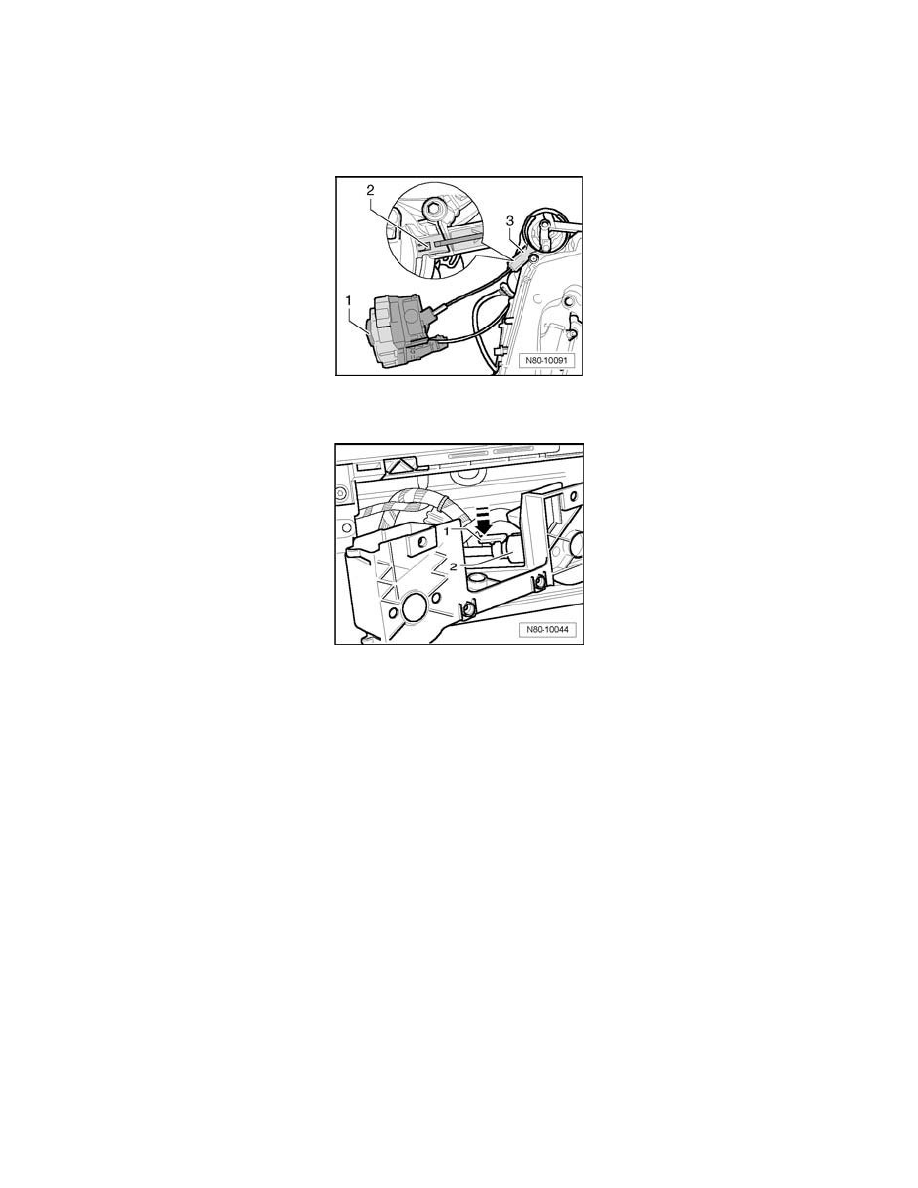 Air Door Cable: Service and Repair
Air Distribution Control Flexible Cable
Removing
-
Remove center instrument panel trim
-
Bring flexible cable into the following position:
-
Rotate at rotary switch for air distribution - 1 - long enough until locking mechanism of shaft - 2 - is visible in step-up gearing - 3 -.
-
Remove heating and A/C controls
-
Reach into center console and release retaining tab - 1 - by pressing in - direction of arrow -.
-
Pull flexible cable out of adapter - 2 -.
Installing
Install in reverse order, noting the following:
NOTE:
-
When installing flexible cable, adapter and air distribution rotary switch on controls for hot air and fresh air must have a specific position to each
other, otherwise it will malfunction.
-
After installing, check air distribution door function.
Checking:
Flexible cable for adjusting unit of air distribution doors:
-
Let fresh air blower run on highest speed. If air flows out of defroster vents in the "Defrost" position and no air flows out of footwell vents,
installation of flexible cable is correct. If this is not the case, remove flexible cable from adapter. Place controls for heating and A/C system,
Climatic onto adapter and rotate rotary knob for air distribution 1 / 2 rotation (180 degrees). Then reconnect flexible cable. Repeat test