< PREV PAGE
NEXT PAGE >
Eos (1F7) V6-3.2L (BUB) (2008)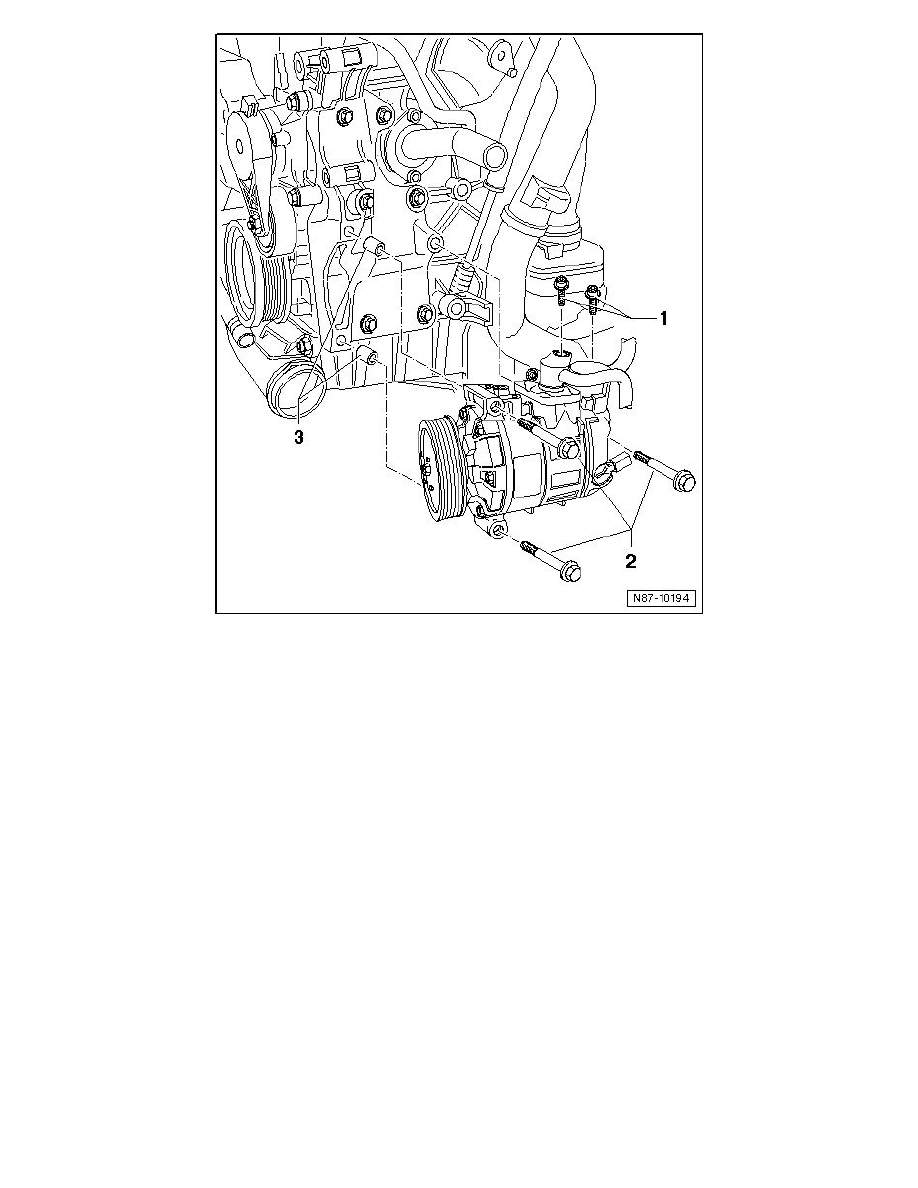 -
Remove the noise insulation under the engine.
-
Remove the ribbed belt.
-
Disconnect the A/C Compressor Regulator Valve ( N280) connector.
CAUTION!
There is a danger of ice-up.
Refrigerant leaks out if refrigerant circuit is not discharged.
Refrigerant must be extracted before opening refrigerant circuit. If refrigerant circuit is not opened within 10 minutes after extracting,
pressure may build up in refrigerant circuit by renewed evaporation. Extract refrigerant once more.
-
Unscrew bolts (22 ± 1 Nm) - 1 - from A/C compressor and disconnect refrigerant lines from A/C compressor.
-
Remove the hex bolts (25 ± 2 Nm) - 2 - and then remove the A/C compressor.
A/C Compressor, Installation Information
-
Only start engine after refrigerant circuit has been assembled. 
-
After installing a new A/C compressor or fresh refrigerant oil has been filled into compressor (e.g. after blowing through the A/C system), turn
ribbed belt pulley of A/C compressor 10 rotations by hand before starting the engine. This prevents damage to the A/C compressor
-
If possible start engine only with a filled refrigerant circuit. 
‹› The A/C compressor is always driven by the ribbed belt pulley (no A/C clutch):
‹› If a compressor locks-up the overload safeguard for the compressor shaft is triggered, this can be recognized by bulges on the ribbed belt
< PREV PAGE
NEXT PAGE >