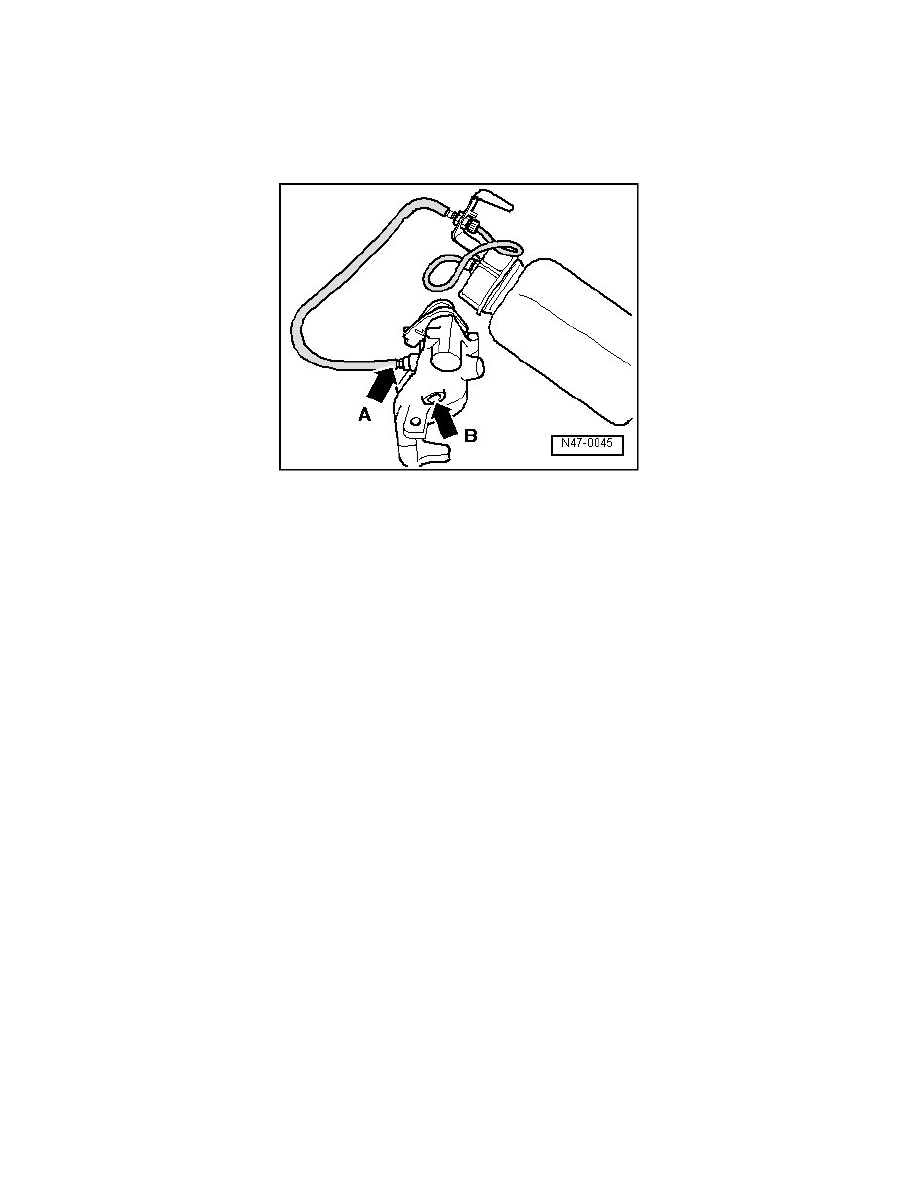 Brake Bleeding: Service and Repair
Brake Caliper Pre-Bleeding
Brake Caliper Pre-Bleeding
-
Open the bleeder valve - arrow A - and fill with brake fluid using the standard bleeder bottle until the brake fluid flows out of the threaded hole
(end of brake hose) - arrow B - without bubbles. Close bleeder valve.
Position the brake caliper as shown during the pre-bleed procedure.