< PREV PAGE
NEXT PAGE >
Eos (1F7) V6-3.2L (BUB) (2008)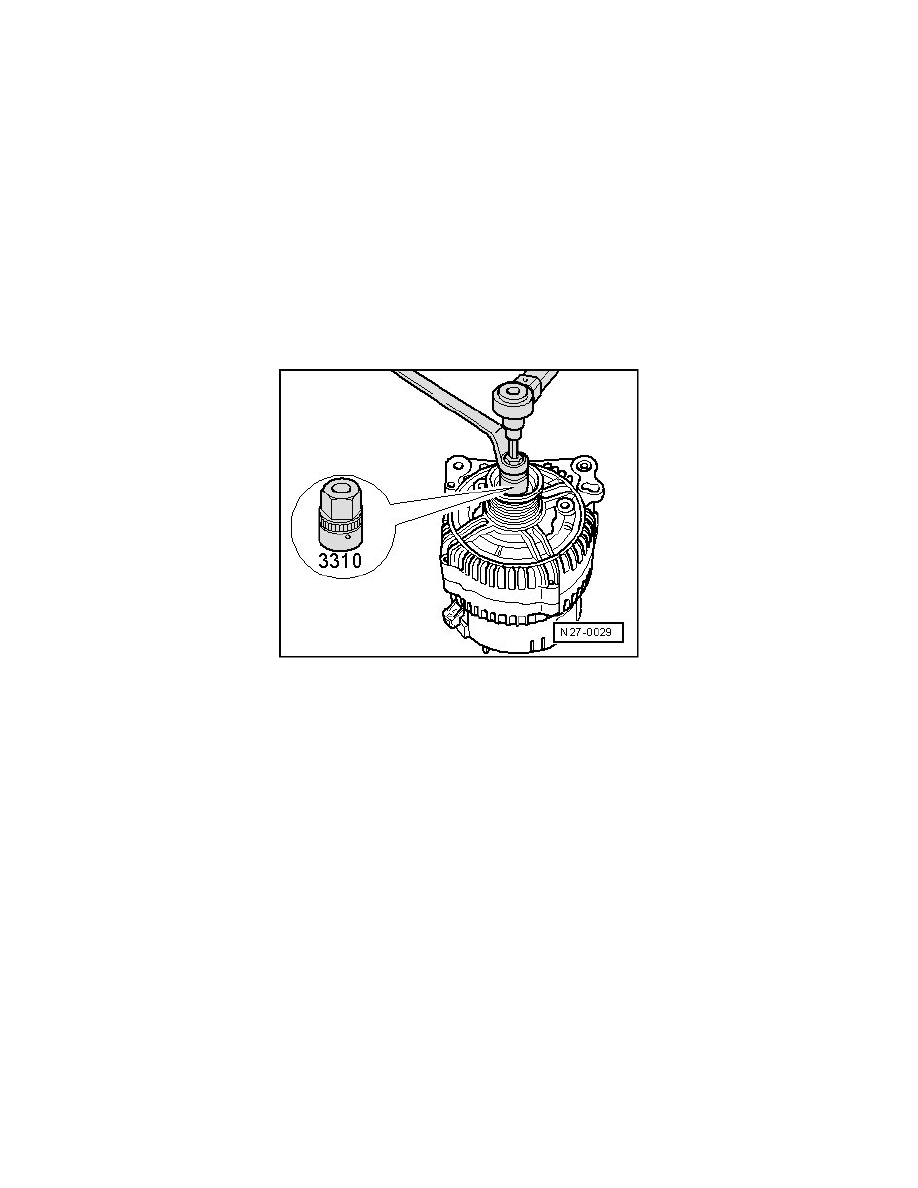 Drive Belt: Service and Repair
Ribbed Belt Pulley Without Freewheel
Ribbed Belt Pulley without Freewheel
Special tools, testers and auxiliary items required
‹› Socket (VAS 3310)
‹› Torque Wrench (V.A.G 1332) 
Removing:
-
Remove generator, refer to => [ Generator ] See: Starting and Charging/Charging System/Alternator/Description and Operation.
-
Tighten the generator in a vise at the mounting points.
-
Use the (VAS 3310) to remove the ribbed belt pulley nut (65 Nm) from the generator shaft.
Installing:
Install in reverse order of removal, noting the following:
-
Tighten all threaded connections to the specification shown in => [ General Tightening Specifications for All Vehicles ] See:
Specifications/Mechanical Specifications/Starting and Charging/System Specifications/General Tightening Specifications For All Vehicles.
< PREV PAGE
NEXT PAGE >