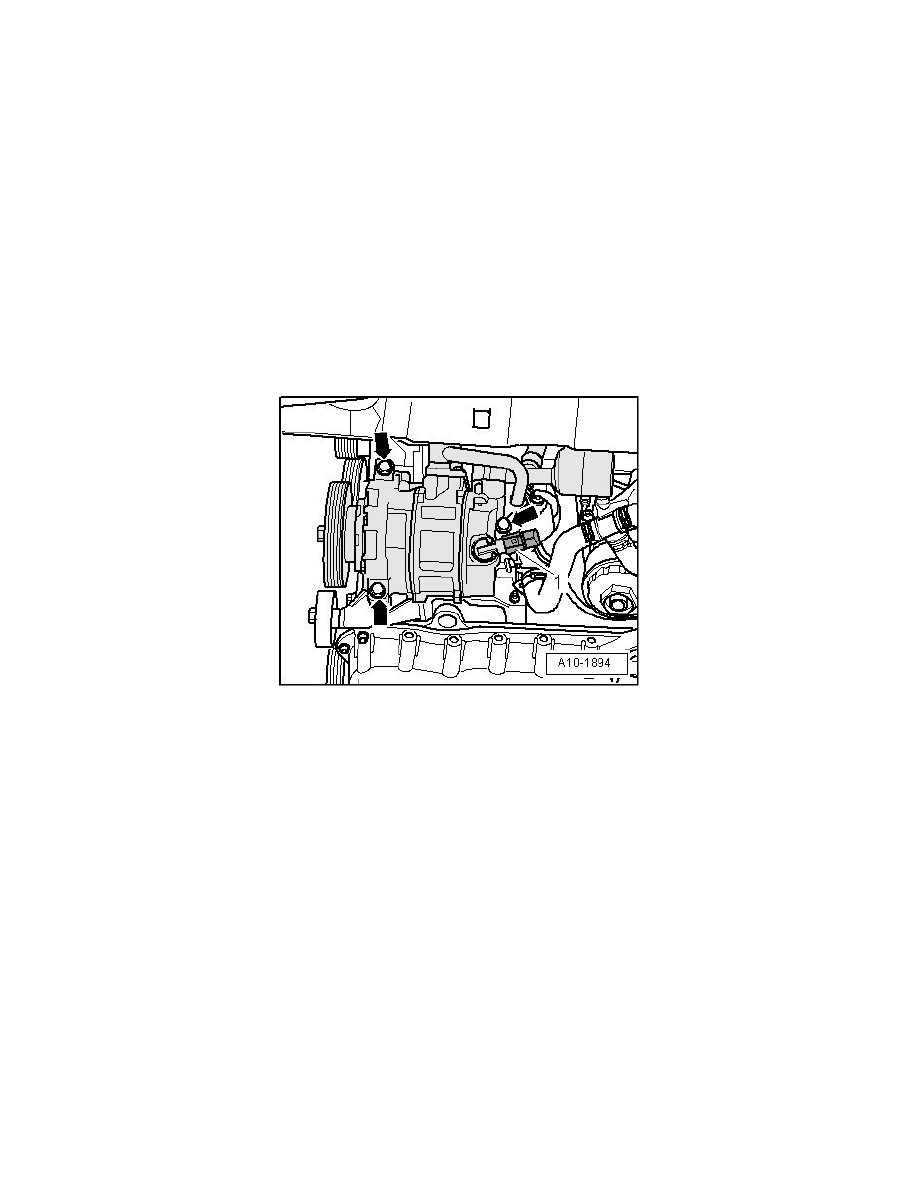 Coolant Line/Hose: Service and Repair
Coolant Pipe
Removing
‹› Drained coolant must be stored in a clean container for disposal or reuse.
CAUTION!
Observe the safety precautions when disconnecting the battery. 
-
Remove the thermostat housing. Refer to => [ Coolant Thermostat Housing ] See: Engine, Cooling and Exhaust/Cooling
System/Thermostat/Service and Repair/Coolant Thermostat Housing.
-
Remove the Secondary Air Injection (AIR) pump motor (V101). Refer to => [ Secondary Air Injection Pump Motor ] See: Powertrain
Management/Emission Control Systems/Air Injection/Service and Repair. 
-
Remove the ribbed belt. Refer to => [ Ribbed Belt ] See: Drive Belt/Service and Repair/Ribbed Belt.
-
Disconnect the electrical harness connector - 1 - for the Air Conditioning (A/C) clutch on the A/C compressor and free up the electrical wire.
CAUTION!
The A/C refrigerant circuit must not be opened.
-
Remove the bolts - arrow - for A/C compressor.
-
Secure the A/C compressor with connected coolant hoses at the front on the longitudinal member.
-
Disengage the engine speed (RPM) sensor (G28) connector - arrow - from the bracket on oil dipstick guide tube.