< PREV PAGE
NEXT PAGE >
Eos (1F7) V6-3.2L (BUB) (2008)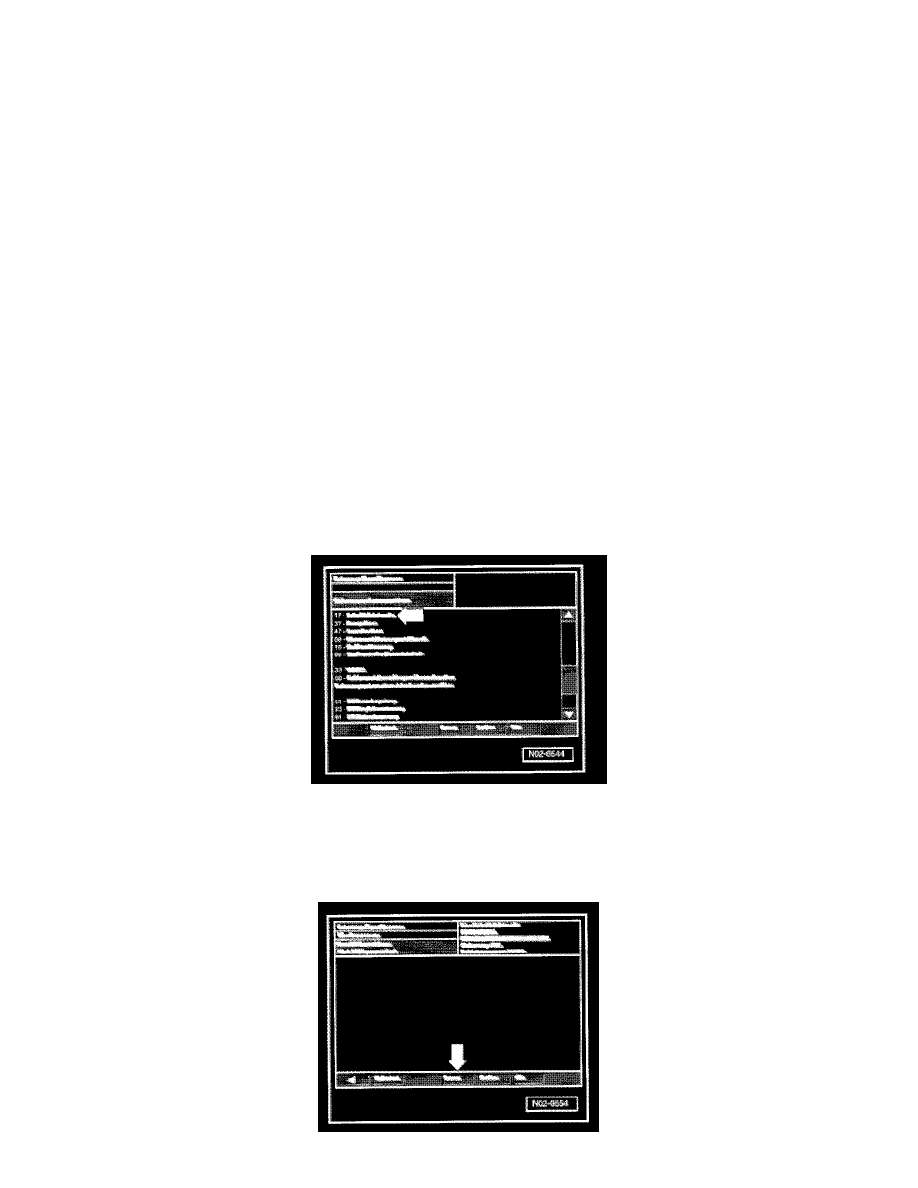 Maintenance Required Lamp/Indicator: Service and Repair
Resetting With Scan Tool
Service interval display, reset
Service Reminder Indicator must be reset for:
Vehicle release inspection
Every service
(adapted)!
Connect diagnostic tester. 
Switch ignition on.
Touch button/field on screen. GUIDED FUNCTIONS on screen. 
If the displays indicated in the work procedure are not indicated on display: Refer to Operating instructions for Vehicle Diagnosis, Testing and
Information System 5051 or Vehicle Diagnosis Service System VAS 5052 
Press > button to confirm. 
Select in succession:
Brand
Model
Model year
Engine Code
Confirm vehicle identification.
Select in succession:
"Instrument cluster" -arrow-. 
"Resetting Service Reminder Indicator (SRI)" . 
Perform adaptation according to instructions of "GUIDED FUNCTIONS" . 
End Adaptation
< PREV PAGE
NEXT PAGE >