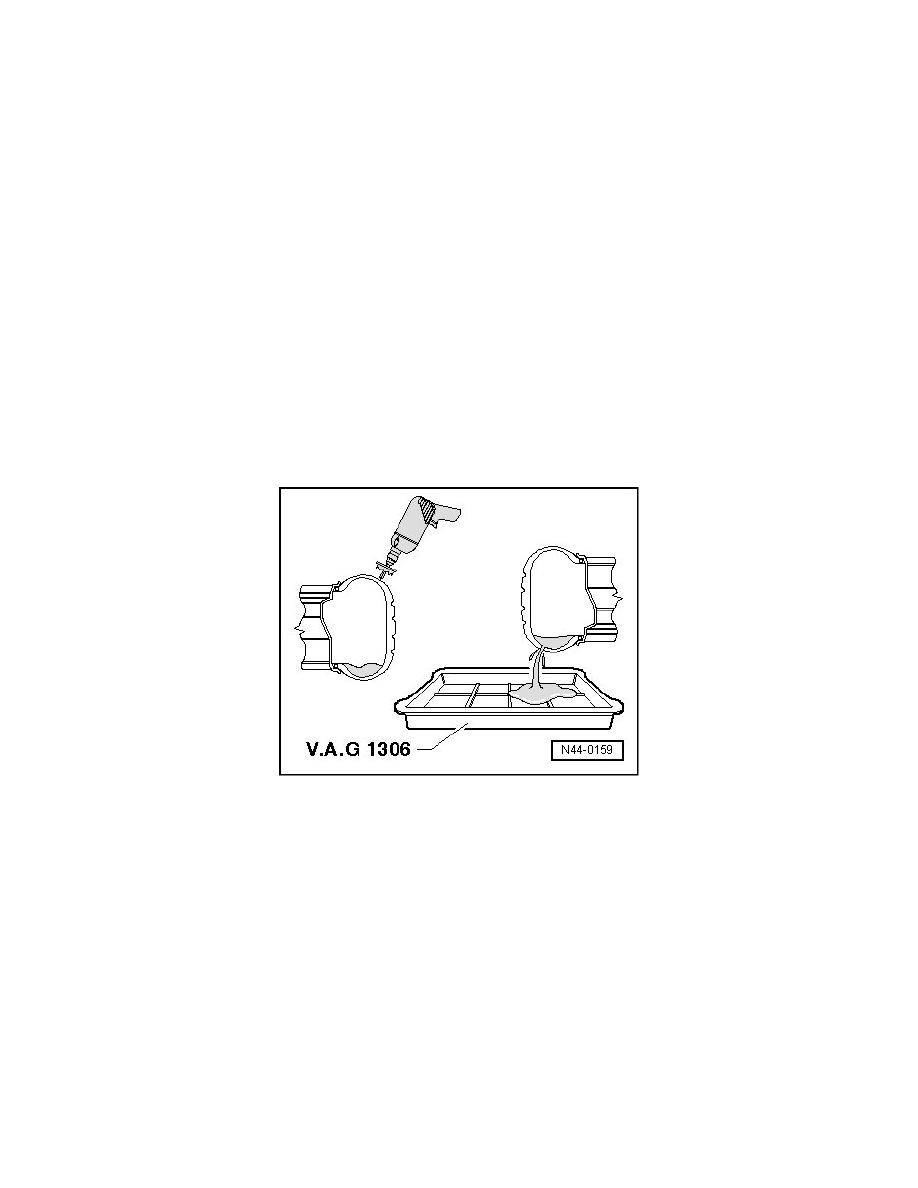 Tires: Service and Repair
Tires, Sealed With Sealant
Tires, Sealed with Sealant
=> [ Tires, Removing ] 
=> [ Tires, Mounting ] 
Tires, Removing
Tires which have been filled or sealed with tire sealant, must be drained before removing from wheel.
CAUTION!
‹› Prevent tire sealant from making contact with eyes and skin.
‹› It is harmful to health, can cause eye irritation and allergies.
‹› Wear protective gloves and glasses when removing tires.
-
Set wheel on an even surface.
-
Remove tire valve insert.
-
Carefully drill hole in tire in area of shoulder using suitable drill or cutter.
-
Hold wheel over drip tray and allow tire sealant to drain.
-
Remove tire from rim.
-
Clean wheel rim, for example using a damp cloth.
Tires, Mounting
‹› Make sure wheel rim is clean.
-
Using (VAS 6459) - 1 - install a new tire valve.