< PREV PAGE
NEXT PAGE >
Eos (1F7) V6-3.2L (BUB) (2008)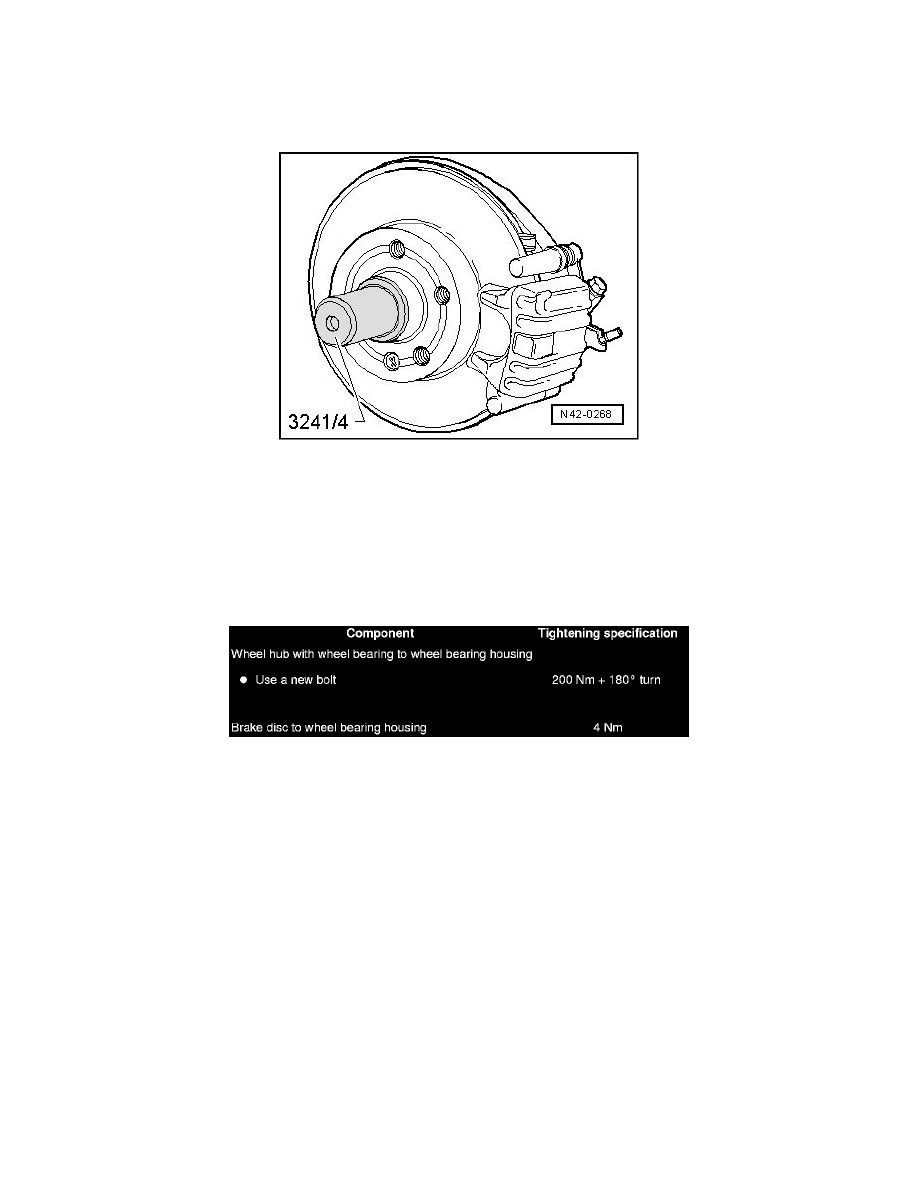 ‹› First tighten the bolt to the given torque specification using the torque wrench.
‹› Use solid wrench for additional torque angle.
-
Drive dust cap on with installation sleeve (3241/4 ).
‹› Always replace dust caps.
‹› Damaged dust caps allow moisture to enter. Therefore, always use the tool shown.
Rest of installation is the reverse of removal.
-
Install wheel and tighten. Refer to => [ Wheel Bolt Tightening Specification ] See: Wheel Fastener/Specifications.
Tightening Specifications
< PREV PAGE
NEXT PAGE >