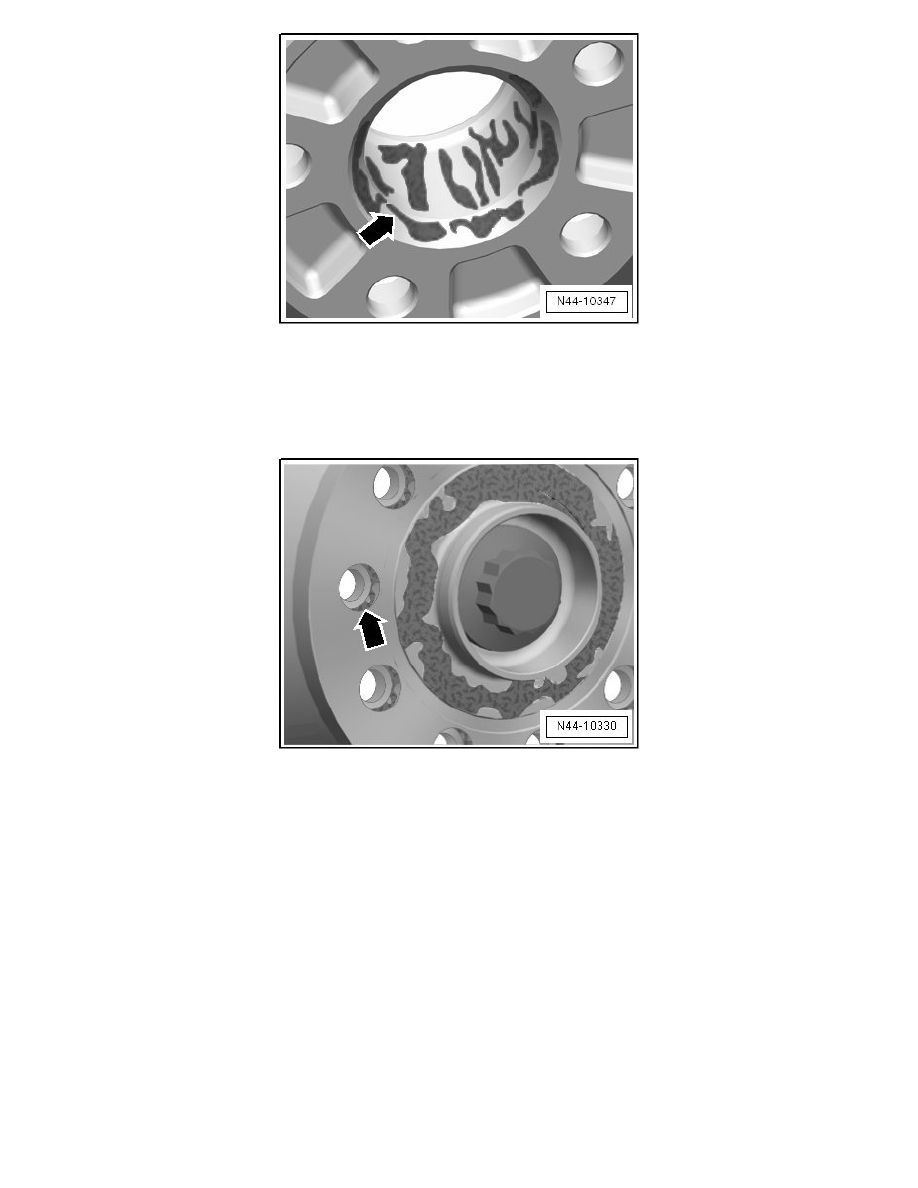 -
The spherical caps * in the wheel bolt openings and the wheel bolt threads must likewise be free of corrosion, dirt, oil or grease. 
* The spherical cap is the curved surface of a section of a sphere.
-
Check whether the wheel bolts can be easily screwed in by hand. The threads of the wheel bolts must not touch the holes in the brake disc -  arrow
-.
If the thread of the wheel bolt touches the hole - arrow -, turn the brake disc relative to the wheel accordingly.
‹› If necessary, clean any dirt and corrosion, oil or grease off the surfaces and thread in the wheel hub and/or wheel bolts.
CAUTION!
Heavily corroded, difficult to turn or damaged wheel bolts must be replaced.