< PREV PAGE
NEXT PAGE >
Eos (1F7) V6-3.2L (BUB) (2008)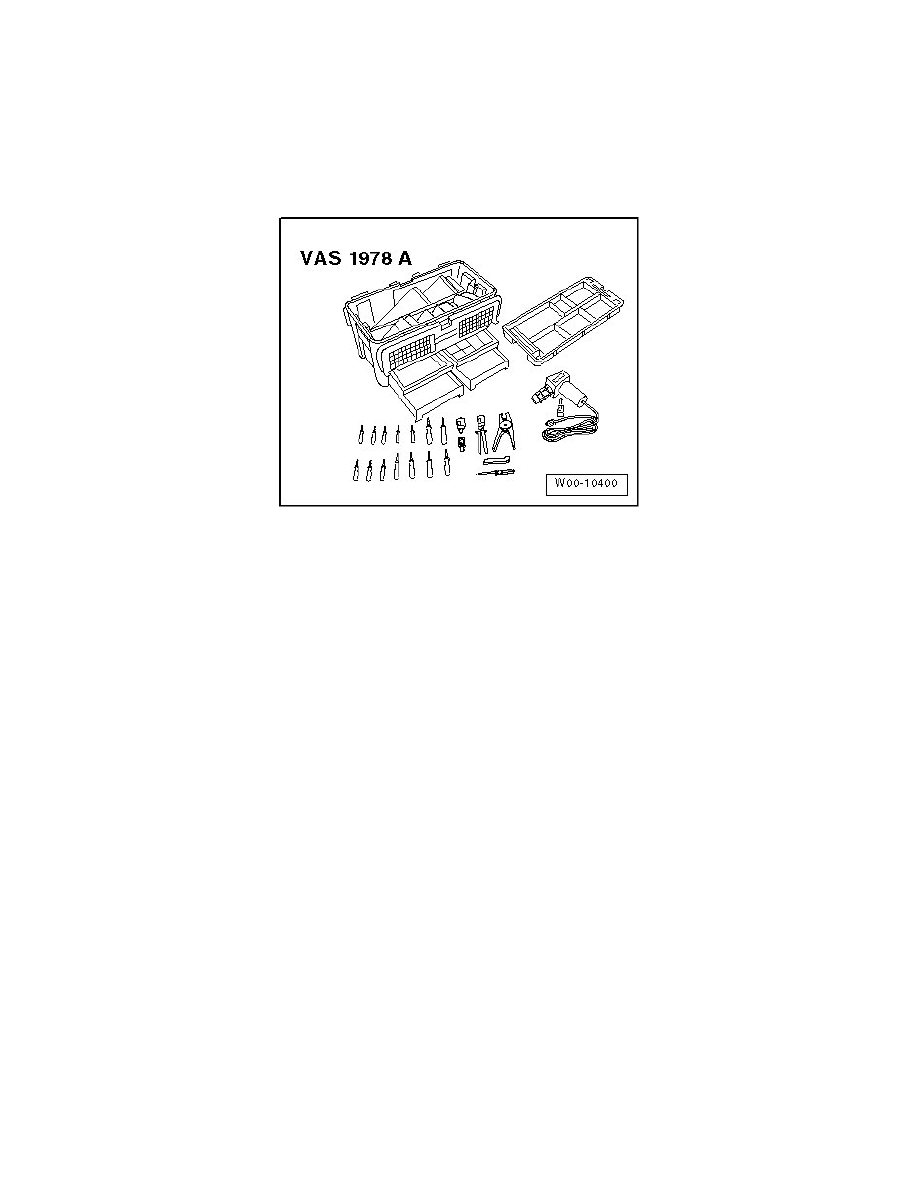 Wiring Harness: Description and Operation
VAS 1978/A, Wiring Harness Repair Set
VAS 1978/A, Wiring Harness Repair Set
The new wiring harness repair kit (VAS 1978A) makes optimal repair quality possible in the realm of vehicle electronics. Using the new pliers, repairs
affecting harness connectors and for breaks in wiring can be performed. For this purpose, complete repair wires with terminals already crimped on are
used and can be connected to vehicle-specific wiring harness by the use of the four different types of crimp connections. A pair of new crimping pliers
with exchangeable heads and a hot air gun for shrinking the crimp connections provide trouble-free electrical connection.
  ‹› Additional information, refer to User's instructions of Wiring harness repair kit.
< PREV PAGE
NEXT PAGE >