< PREV PAGE
NEXT PAGE >
Eos (1F7) V6-3.2L (BUB) (2008)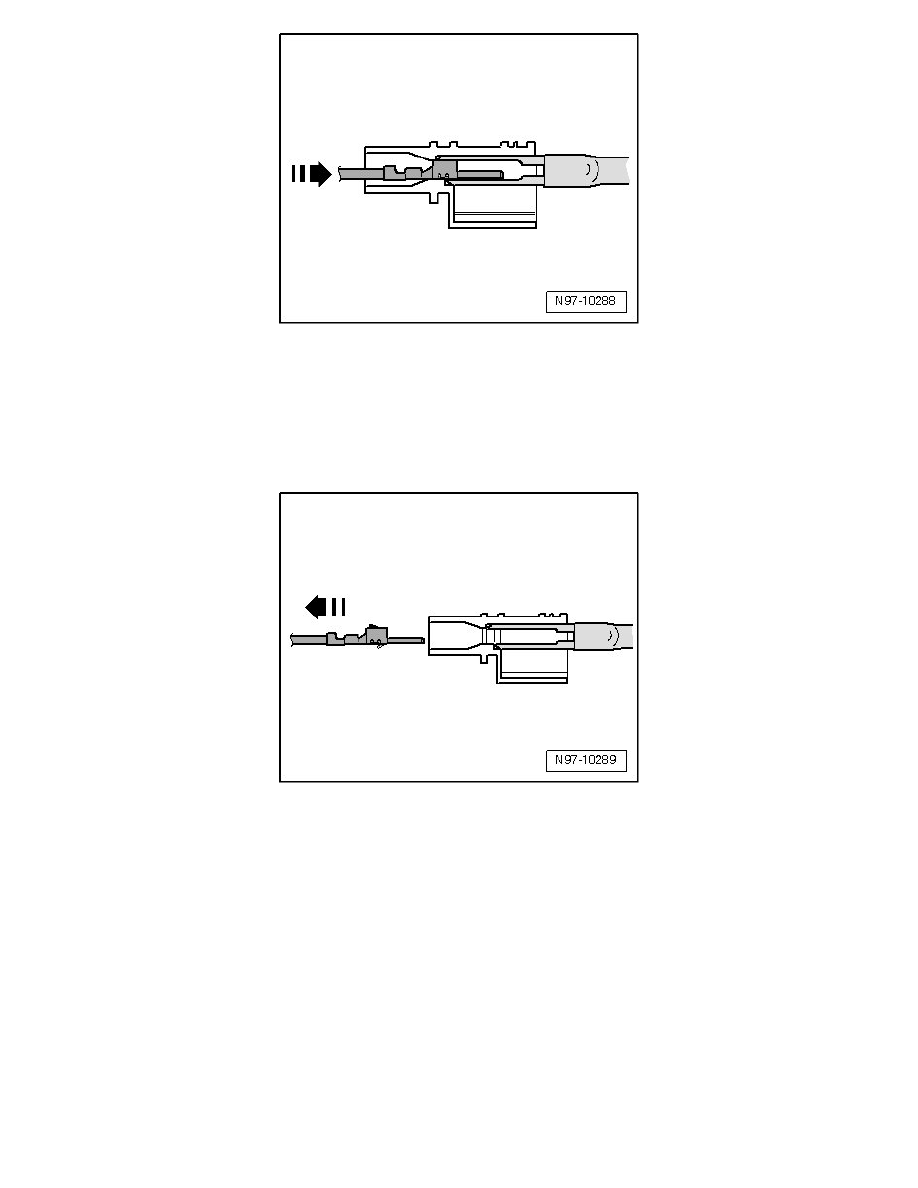 -
Guide the release tool which fits the terminal housing into release channel on terminal housing.
-
Grasp contact at wire and push it gently into terminal housing - arrow -.
  ‹› By pushing the contact in the direction of the terminal housing, the contact retaining tabs are lifted off the housing shoulder and can be released
using the release tool.
-
At the same time, push release tool in direction of terminal housing and pull the released contact out of terminal housing - arrow -.
-
After removing the contact, release tool can be pulled out of terminal housing again.
Special Connector Systems
Special Connector Systems
  ‹› If necessary, housing securing mechanisms (secondary locks) must be released or removed using specified tool before releasing the contacts. Refer
to => [ Secondary Lock ] See: Secondary Lock.
Faston Contacts: 
< PREV PAGE
NEXT PAGE >