< PREV PAGE
NEXT PAGE >
Eos (1F7) V6-3.2L (BUB) (2008)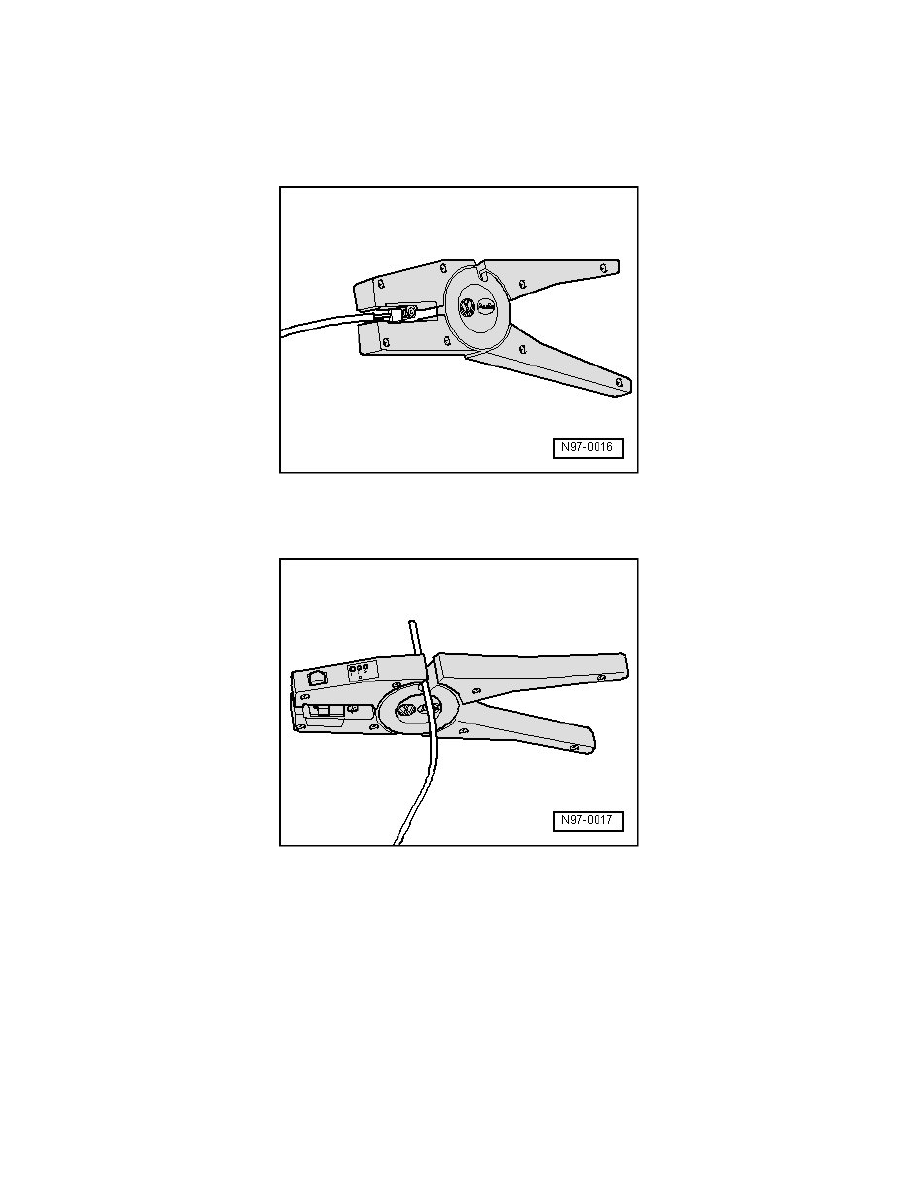 Wire stripper has an adjustable stop in its pliers-jaws which can be set to the desired length of wire insulation to be removed.
Stripping:
-
Set the slideable stop in pliers-jaws to the desired length dimension to be stripped.
-
Insert wire end from front up to stop into jaws of pliers and squeeze the pliers completely.
-
Open pliers again and remove the stripped wire end.
-
If necessary, cut wires using side-cutter function on the top of the wire stripper.
< PREV PAGE
NEXT PAGE >