< PREV PAGE
NEXT PAGE >
Eos (1F7) V6-3.2L (BUB) (2008)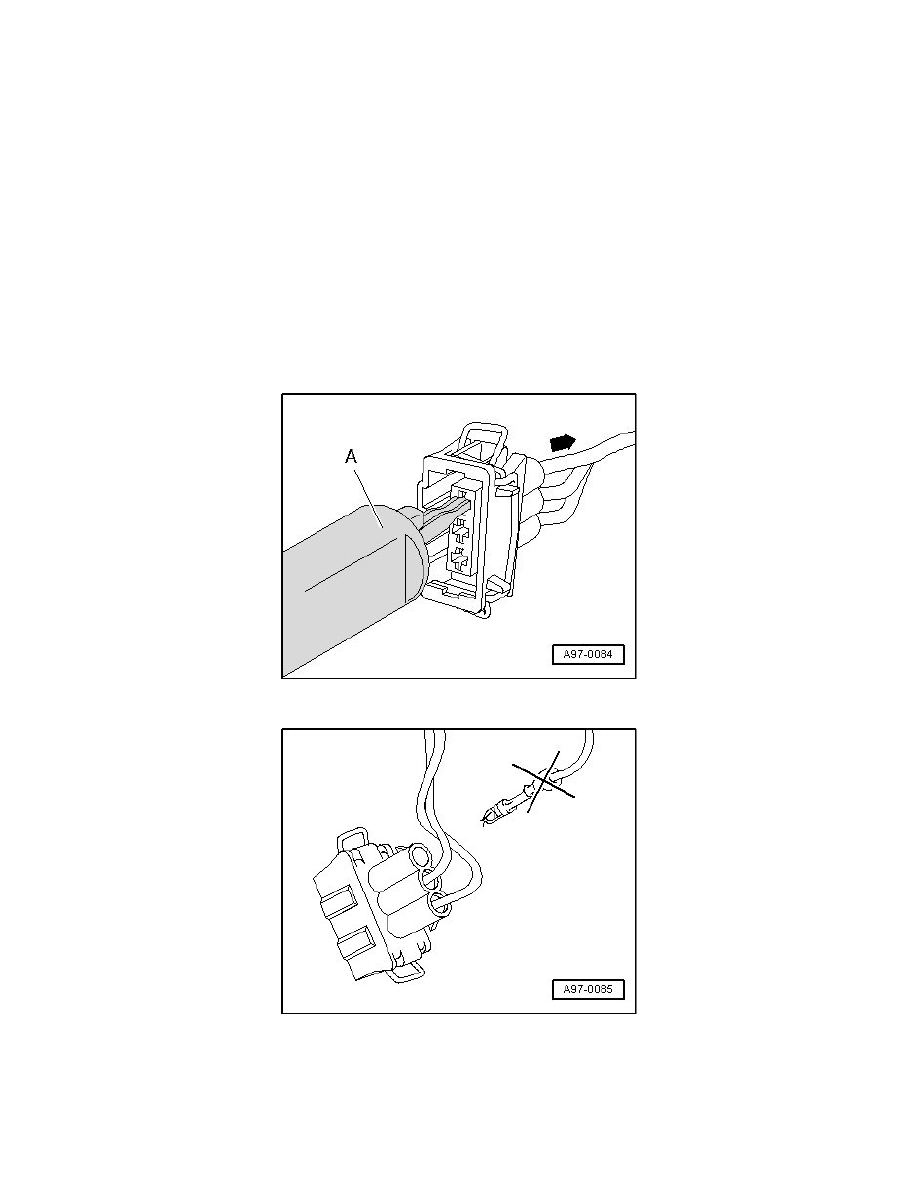 Wiring Harness: Removal and Replacement
Single Wire Seals, Installing
Single Wire Seals, Installing
  ‹› Single wire seals prevent the penetration of water and dirt into the contact housing. They are installed e.g. in engine compartment and must be
reinstalled after a repair.
‹› Single wire seal is crimped on at the factory together with contact on the wire, this is not the case for repair wires. Single wire seal must be slid
onto wire first before crimping the repair wire.
‹› Single wire seals must always fit with the repair wire cross-section. Outer circumference of single wire seal is aligned according to chamber
circumference of the contact housing. Perform assembly using only the assembly tool with correct fit.
Assembling Single Wire Seal:
-
Release contact lock using assembly tool with correct fit - A - and then pull wire with single wire seal toward rear - arrow - out of contact
housing.
-
Cut off the old contact with single wire seal from the vehicle-specific wiring harness.
-
Slide repair wire with new contact into corresponding chamber of contact housing until it engages.
< PREV PAGE
NEXT PAGE >