< PREV PAGE
NEXT PAGE >
Eos (1F7) V6-3.2L (BUB) (2008)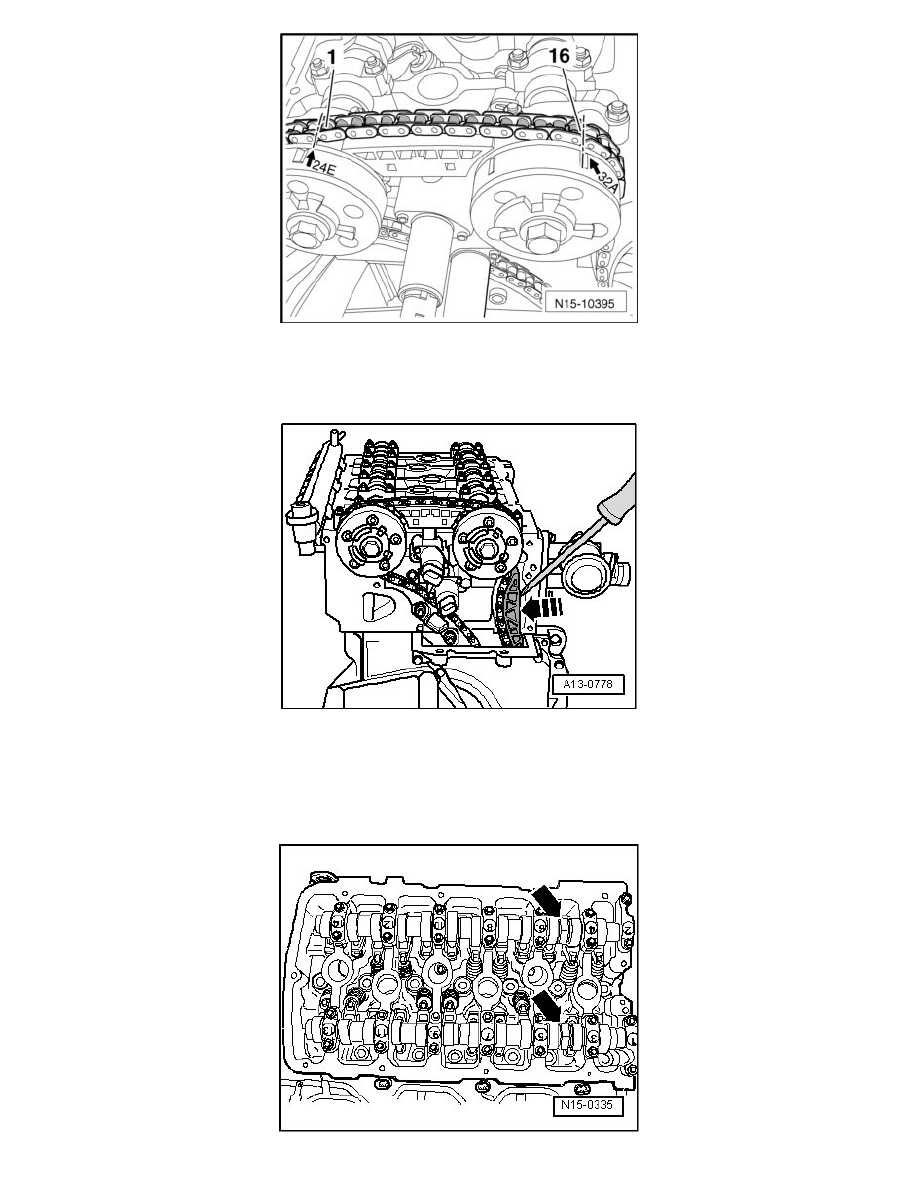 -
Remove the (T10068 A).
‹› When rotating the crankshaft, the tensioning rail must be pressed by hand against the camshaft timing chain at the chain tensioner, so that the
camshaft timing chain does not jump over!
-
Rotate the crankshaft twice in engine rotation direction and check the valve timing. Refer to => [ Vehicles through 11.08 ] See: Engine, Cooling
and Exhaust/Engine/Cylinder Head Assembly/Testing and Inspection.
If the marks match:
-
Secure the respective camshaft to be tightened using a 32 mm open end wrench on the recess - arrow -.
< PREV PAGE
NEXT PAGE >