< PREV PAGE
NEXT PAGE >
Eos (1F7) V6-3.2L (BUB) (2008)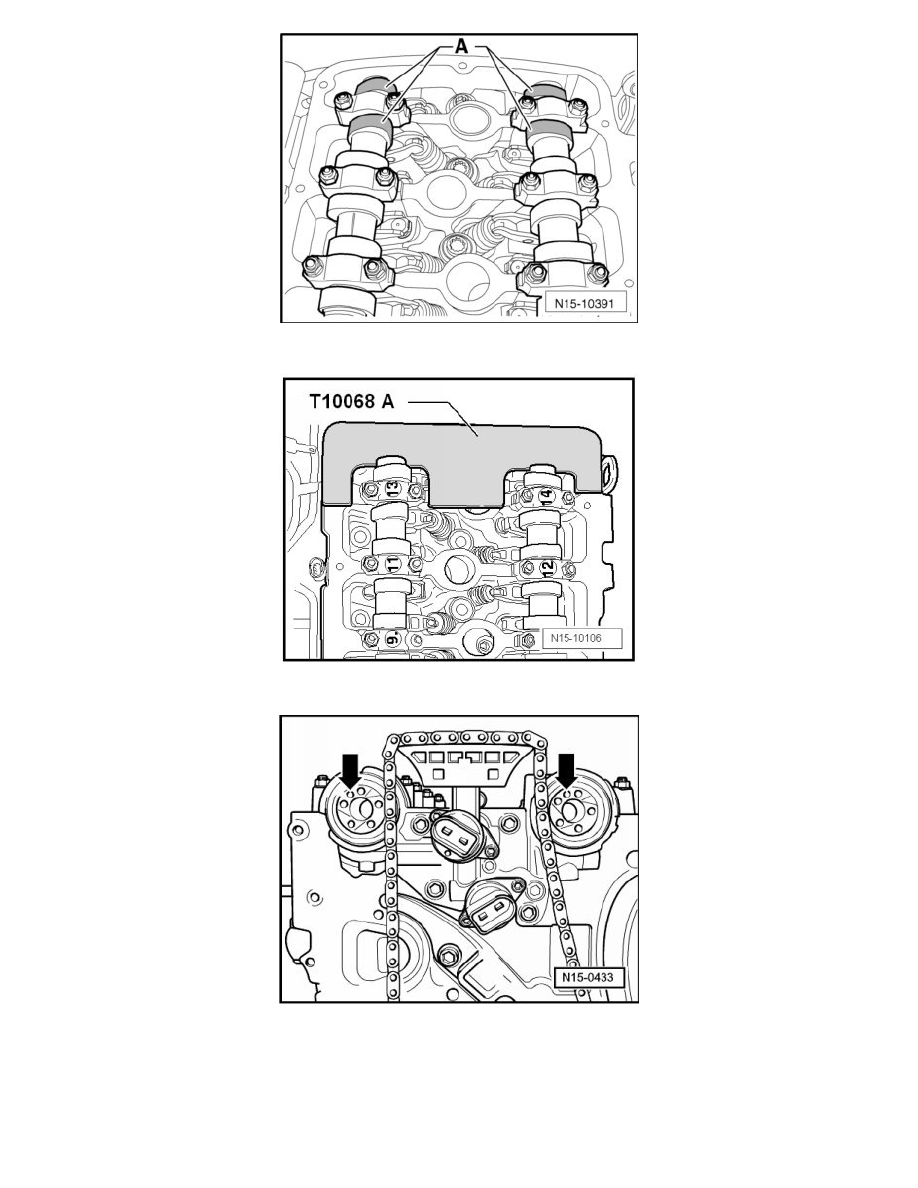 -
Install the (T10068 A) into both camshaft grooves. If necessary, slightly rotate the camshaft back and forth using an open end wrench.
The camshaft adjusters can be attached to the camshafts -  arrows - in only one position. This is due to the alignment pin.
‹› The camshaft adjusters are locked in their rest position. Therefore the sensor wheels cannot be rotated when adjusting the valve timing. If the
locking mechanism in its rest position is not engaged (locked) turn the adjuster in both directions by hand until it locks. If that is not possible,
replaced the camshaft adjuster.
-
Ensure the camshaft timing chain rests against the guide rail - 1 - tautly and does not hang through.
< PREV PAGE
NEXT PAGE >