< PREV PAGE
NEXT PAGE >
Eos (1F7) V6-3.2L (BUB) (2008)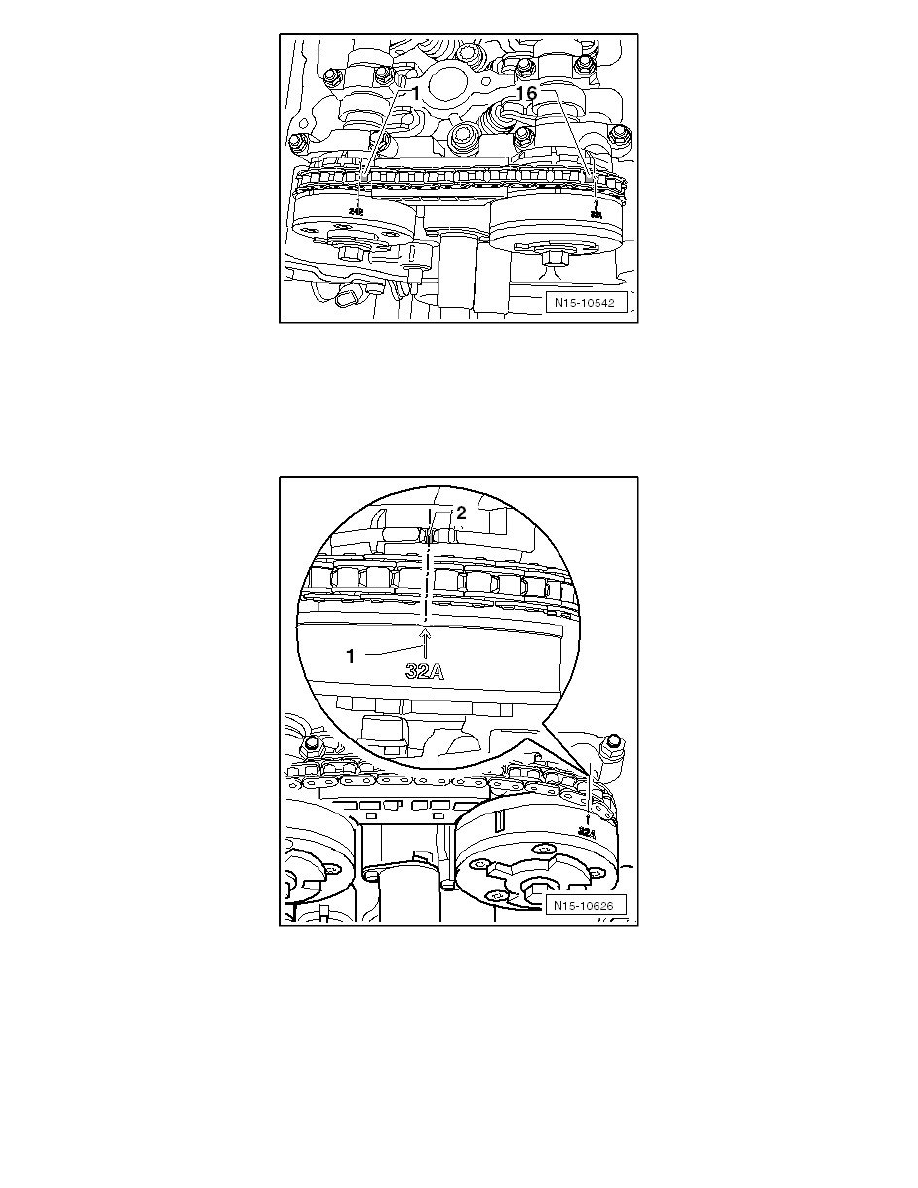 -
Now install the exhaust camshaft adjuster "32A" positioned with the tooth at the mark - 1 - into the camshaft timing chain so that the exact,
previously counted 16 rollers lie between marks "24E" and "32A".
-
Install the camshaft adjuster 32A with the camshaft timing chain installed onto the exhaust camshaft. Note the following:
‹› The arrow - 1 - on the camshaft adjuster 32A must align with the notch - 2 - on the right side of the control housing. Marks on control housing,
refer to => [ Marks on Control Housing ] See: Engine, Cooling and Exhaust/Engine/Cylinder Head Assembly/Testing and Inspection.
‹› the exhaust camshaft adjuster must be able to be installed easily onto the exhaust camshaft and the bolt be tightened hand tight.
-
Check the position of both camshaft adjusters one more time for correct adjustment.
< PREV PAGE
NEXT PAGE >