< PREV PAGE
NEXT PAGE >
Eos (1F7) V6-3.2L (BUB) (2008)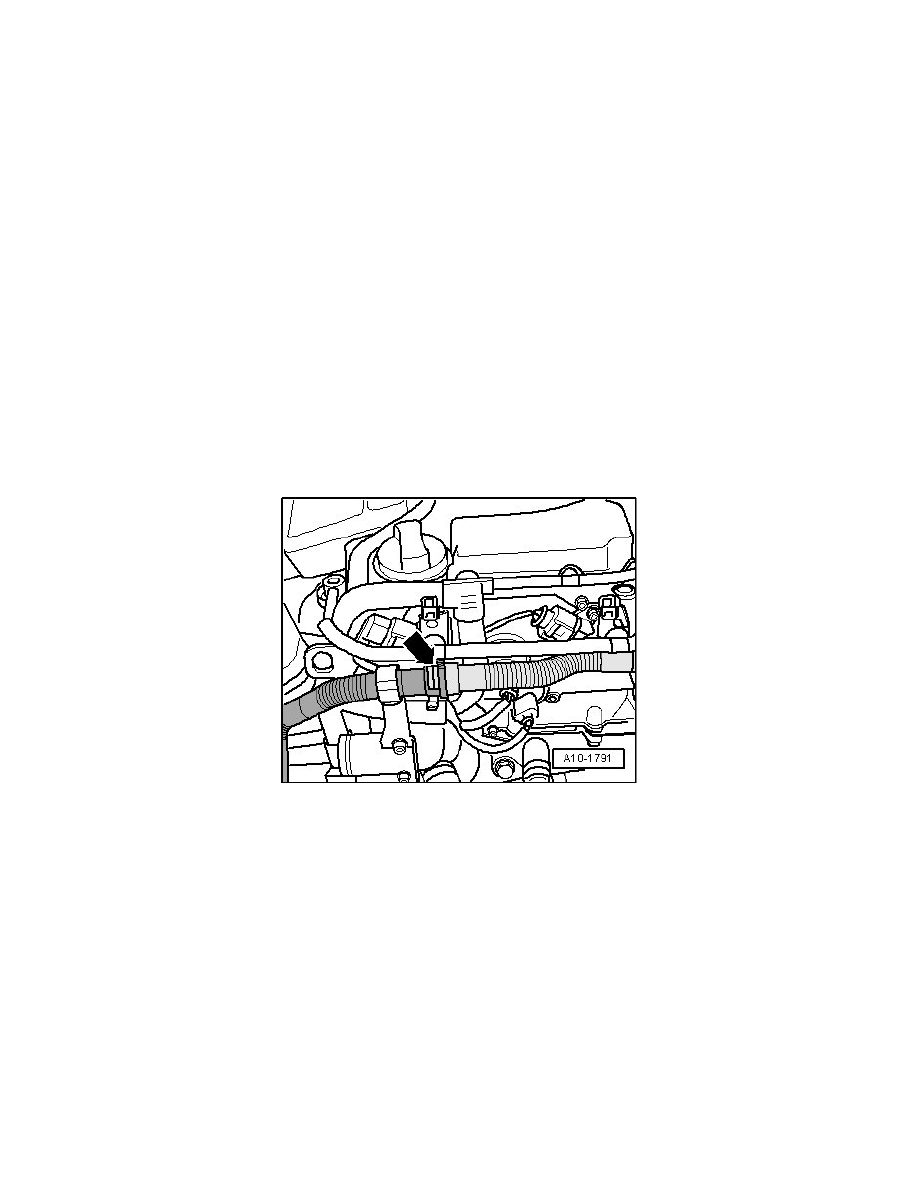 Air Injection Vacuum Control Solenoid Valve: Service and Repair
Secondary Air Injection Combination Valves, Checking
Special tools, testers and auxiliary items required
‹› Hand Vacuum Pump (VAS 6213) or Hand Vacuum Pump (V.A.G 1390)
Conditions
‹› The Secondary Air Injection (AIR) solenoid valve (N112) or AIR solenoid valve 2 (N320) was checked with "Guided Fault Finding" in the
vehicle diagnostic tester.
Sequence
If the AIR solenoid valve (N112) and AIR solenoid valve 2 (N320) are OK:
-
Check whether the vacuum system, including the vacuum reservoir in the intake manifold, is properly sealed.
-
Check whether the vacuum lines are correctly connected.
-
Check that vacuum hoses are not porous.
If no malfunction was found:
-
Disconnect the secondary air hose at position indicated by - arrow -.
-
Lightly blow into the hose to the combination valve. Do not used compressed air.
‹› Both combination valves must be closed, it must not be possible to blow through hose.
If the combination valves are sealed, continue the test.
If it is possible to blow air through, check which combination valve is open:
-
Seal the hose leading to right combination valve - arrow  - using a hose clamp.
< PREV PAGE
NEXT PAGE >