< PREV PAGE
NEXT PAGE >
Eos (1F7) V6-3.2L (BUB) (2008)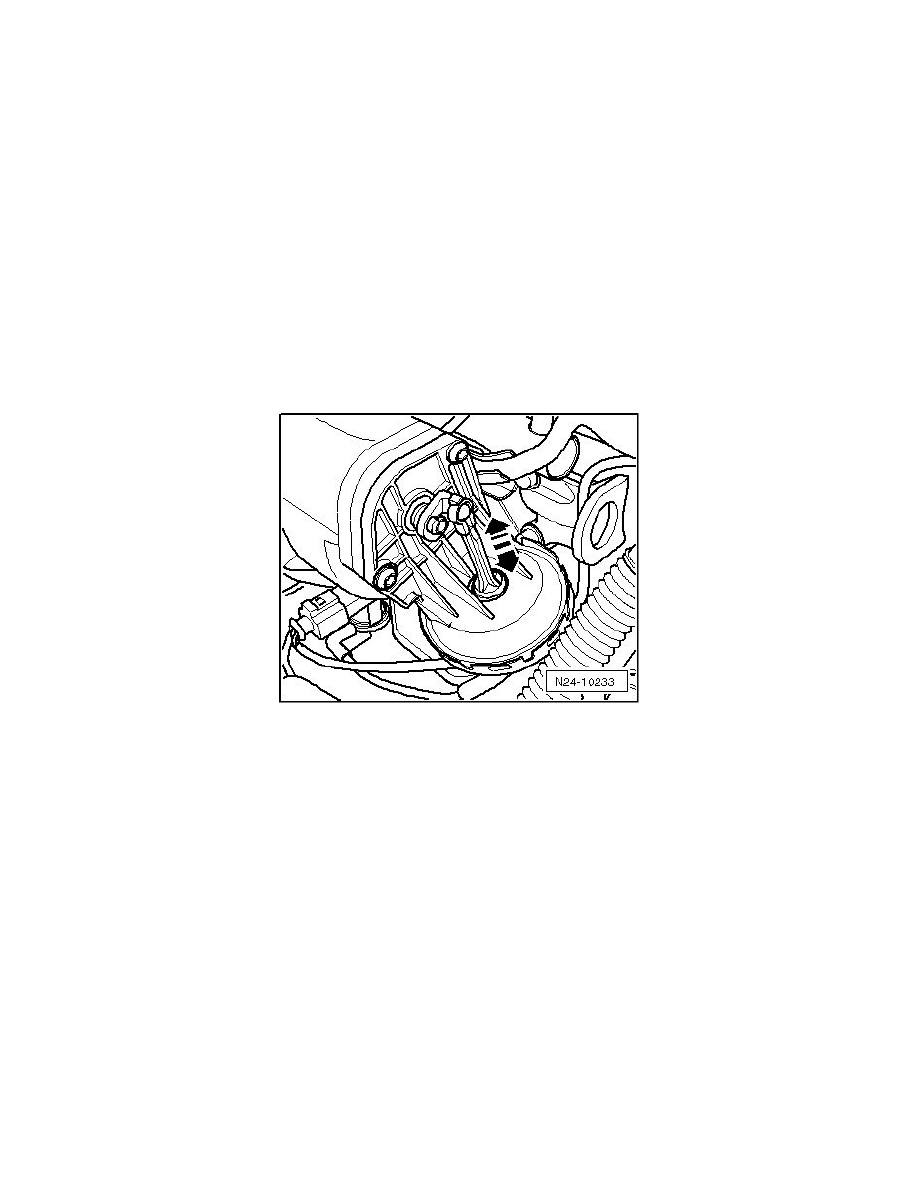 Variable Induction Control Module: Testing and Inspection
Intake Manifold Flap Vacuum Actuator, Checking
‹› The test must only be performed if torque loss is present, meaning if there is reduced elasticity or reduced engine acceleration.
Special tools, testers and auxiliary items required
‹› Hand Vacuum Pump (VAS 6213) or (V.A.G 1390)
Conditions
‹› Intake Manifold Tuning (IMT) valve (N156) was checked using the "Guided Fault Finding" in the vehicle diagnostic tester.
Sequence
If the IMT valve is OK:
-
Start the engine and let run at idle.
-
Have a 2nd person increase the engine speed abruptly (press the accelerator pedal). Observe the variable intake manifold vacuum actuator.
‹› The actuator must change over.
If change over does not function as specified:
-
Check whether the vacuum system, including the vacuum reservoir in the intake manifold, is properly sealed.
-
Check whether the change over mechanism moves easily. Do this by actuating the linkage by hand.
-
Check whether the vacuum lines are correctly connected.
-
Check that vacuum hoses are not porous.
If no malfunction was found:
-
Remove the air filter. Refer to => [ Air Filter Housing Overview ] See: Air Cleaner Housing/Service and Repair.
-
Disconnect the vacuum hose at the vacuum actuator.
-
Connect the (VAS 6213) to the vacuum actuator. 
< PREV PAGE
NEXT PAGE >