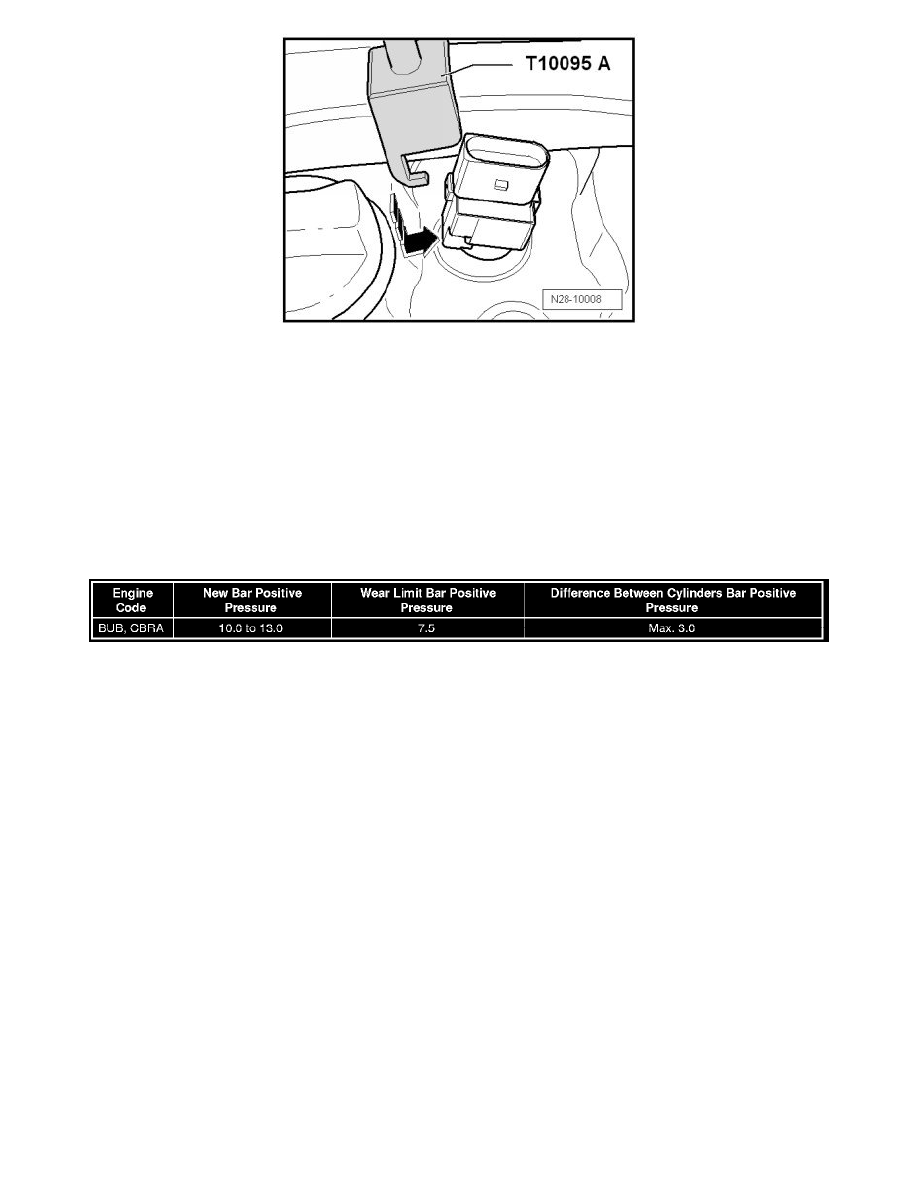 -
Remove fuse SC 27 from the fuse holder.
By removing fuse SC 27, the voltage supply to the fuel pump relay is interrupted.
-
Remove the spark plugs using (3122 B).
-
Check the compression pressure using (V.A.G 1763).
‹› Using (V.A.G 1763), refer to the operating instructions.
-
Crank the starter until the (V.A.G 1763) shows no further pressure increase.
Compression Pressure
-
Afterward, reinstall the spark plugs and the ignition coils with the power output stage. Refer to => [ Ignition Coils with Power Output Stages ] See:
Ignition System/Ignition Coil/Service and Repair.
After the test is completed:
-
Perform a vehicle system test. Refer to "Guided Fault Finding" in the vehicle diagnostic tester.
-
End the vehicle system test, this will automatically erase a Diagnostic Trouble Code (DTC) entries which occurred during the assembly.
-
Generate a readiness code in conjunction with a road test.
Observe the safety precautions that apply to road tests.
-
Perform a test drive.
-
After that perform a vehicle system test again and repair any occurring malfunctions.