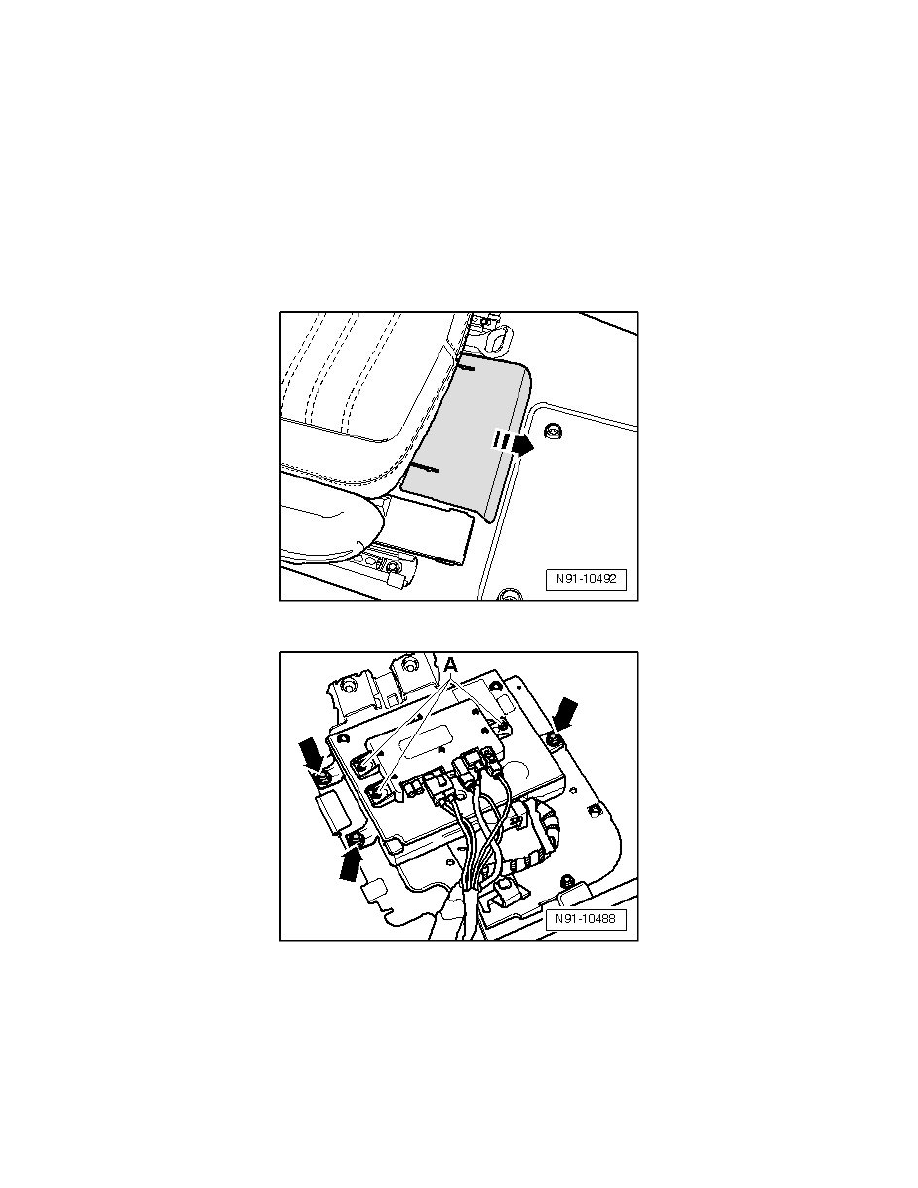 Communications Control Module: Service and Repair
Telephone Electronic Control Module, from 06.2006
The Telephone Operating Electronics Control Module is installed under the front right seat.
Removing
Before starting repair work, perform the following:
-
Switch off ignition, switch off all electrical consumers and remove ignition key.
-
Move front right seat to most rearward and highest position.
-
Unclip cover under seat in - direction of arrow -. 
-
If vehicle is equipped with an antenna selection control module, remove 3 screws - A - and lay aside control module with wires connected.
-
Remove screws at control module - arrows -.
-
Unlatch plug and pull it out.
-
Remove control module from bracket.
Installing
Install in reverse order of removal.