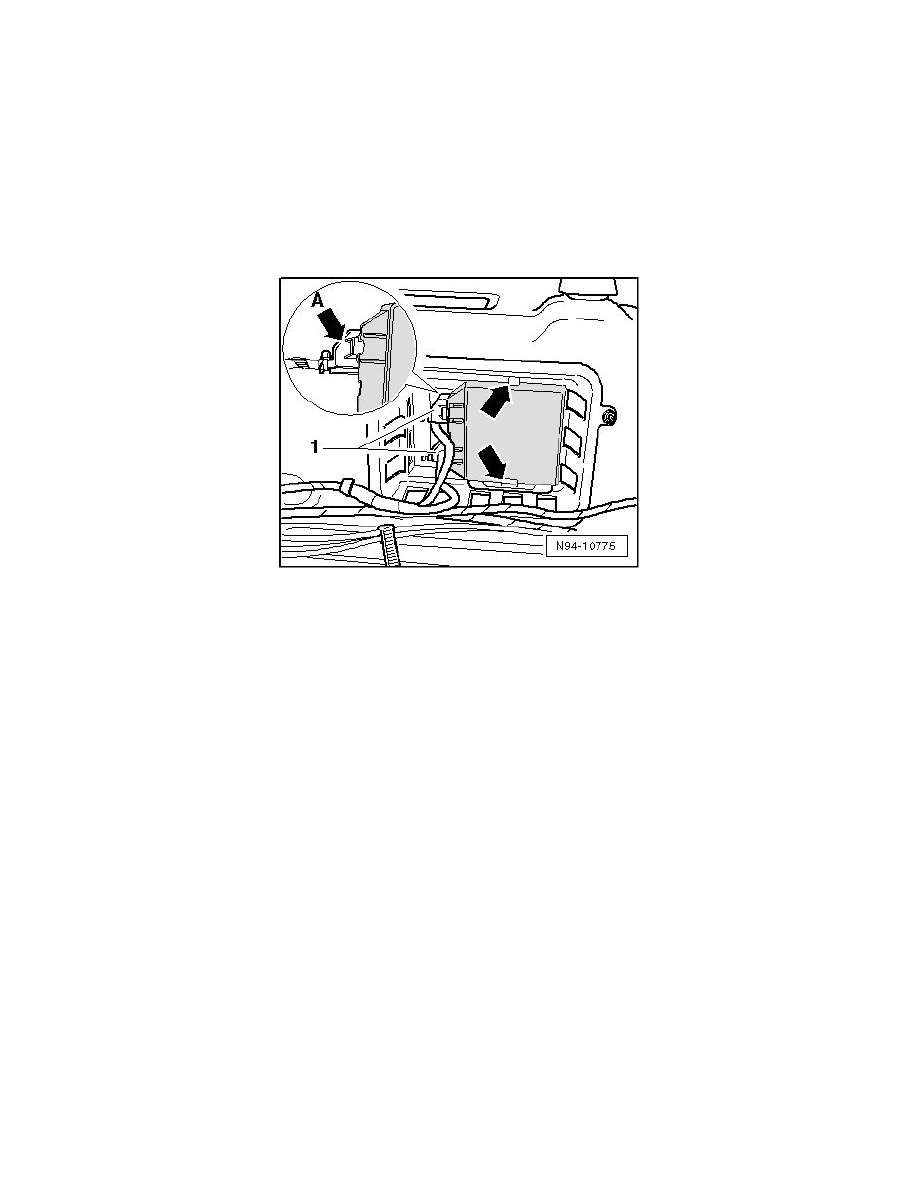 Parking Assist Control Module: Service and Repair
Parking Aid Control Module
Control Module for parking aid is located behind side wall trim in luggage compartment, right side.
Removing:
-
Switch off ignition, switch off all electrical consumers and remove ignition key.
-
Remove right luggage compartment trim.
-
Press lugs - arrows - of bracket outward and remove parking aid control module from bracket.
-
Disconnect harness connectors - 1 - by pressing the corresponding lug - arrow A - inward.
Installing:
Install in reverse order of removal.