< PREV PAGE
NEXT PAGE >
Eos (1F7) V6-3.2L (BUB) (2008)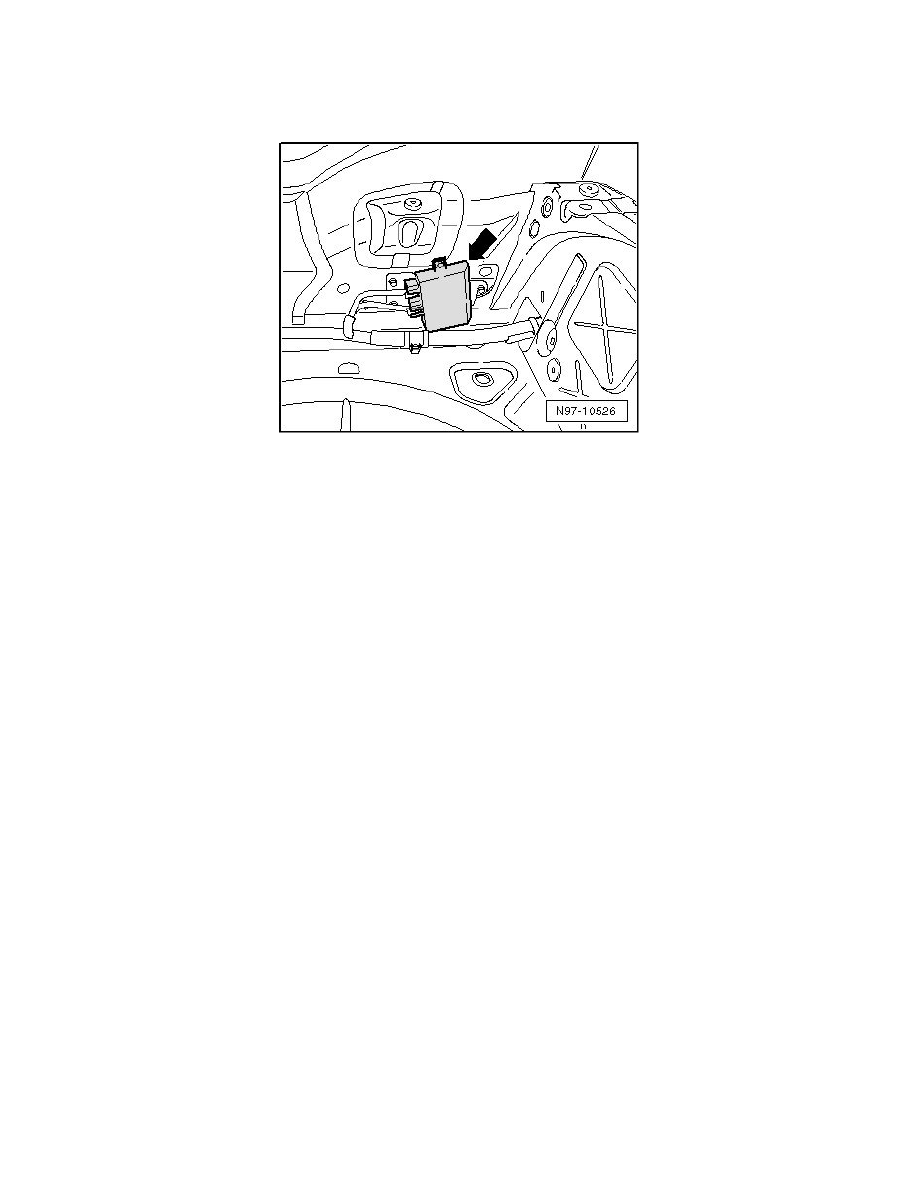 Tow Sensor: Description and Operation
Towing Recognition Control Module
Towing Recognition Control Module (J345) -  arrow - is located behind side trim at left rear in luggage compartment. 
‹› Additional information:
Refer to the Owner's Manual.
General Description:
‹› At this time, only control modules manufactured by Westphalia are installed in the Eos.
‹› Use the Power Outlet Tester (V.A.G 1537/A) or (VAS 5800) to test the control module. Refer to => [ Towing Recognition Control Module,
Output Diagnostic Test Mode (DTM) ] See: Testing and Inspection/Scan Tool Testing and Procedures.
Towing Recognition Control Module detects from a performance decrease of at least 5 W* the use of a trailer and sends this information to diverse
control modules via CAN-Bus.
The towing recognition control module is supplied with information (light control) from the Vehicle Electrical System Control Module (J519) and
Comfort System Central Control Module (J393) via the CAN databus.
*
At least the turn signal or parking lamp must be switched on to detect use of trailer.
DTC Recognition and Display:
Control Module for towing sensor is equipped with On Board Diagnostics (OBD) which assists troubleshooting.
For troubleshooting, use Vehicle Diagnostic, Testing and Information System (VAS 5051A) in operating mode " Guided Fault Finding".
< PREV PAGE
NEXT PAGE >