< PREV PAGE
NEXT PAGE >
Eos (1F7) V6-3.2L (BUB) (2008)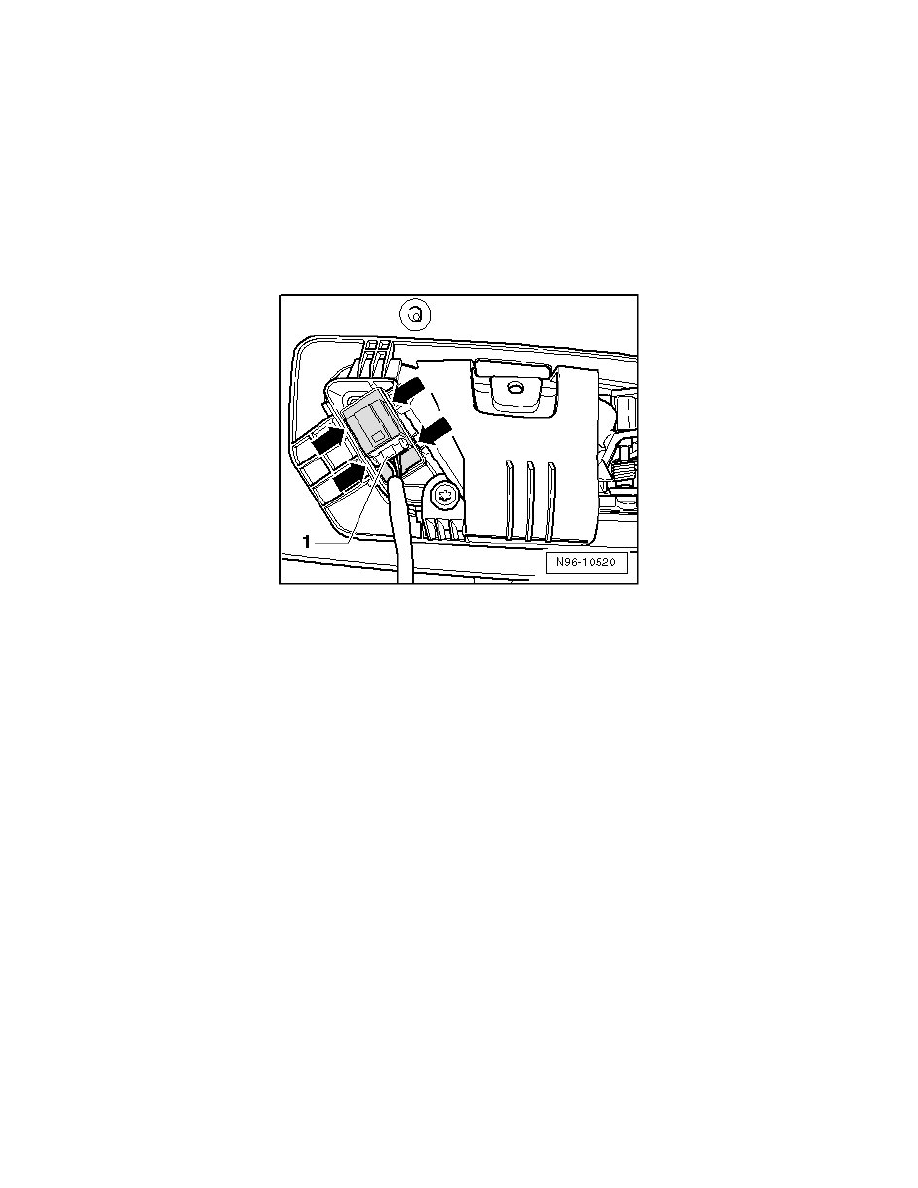 Power Door Lock Switch: Service and Repair
Driver Interior Locking Button
‹› Interior Lock Switch Illumination (L99) and Driver's Interior Locking Indicator Lamp (K174), which cannot be replaced separately, are integrated
in Driver's Interior Locking Button (E308).
Removing:
-
Turn off the ignition and all electrical consumers.
-
Remove driver side door trim.
-
Disconnect electrical connection - 1 -.
-
Disengage retaining tabs - arrows - and remove interior locking switch from installation frame.
Installing:
Install in reverse order of removal.
< PREV PAGE
NEXT PAGE >