< PREV PAGE
NEXT PAGE >
Eos (1F7) V6-3.2L (BUB) (2008)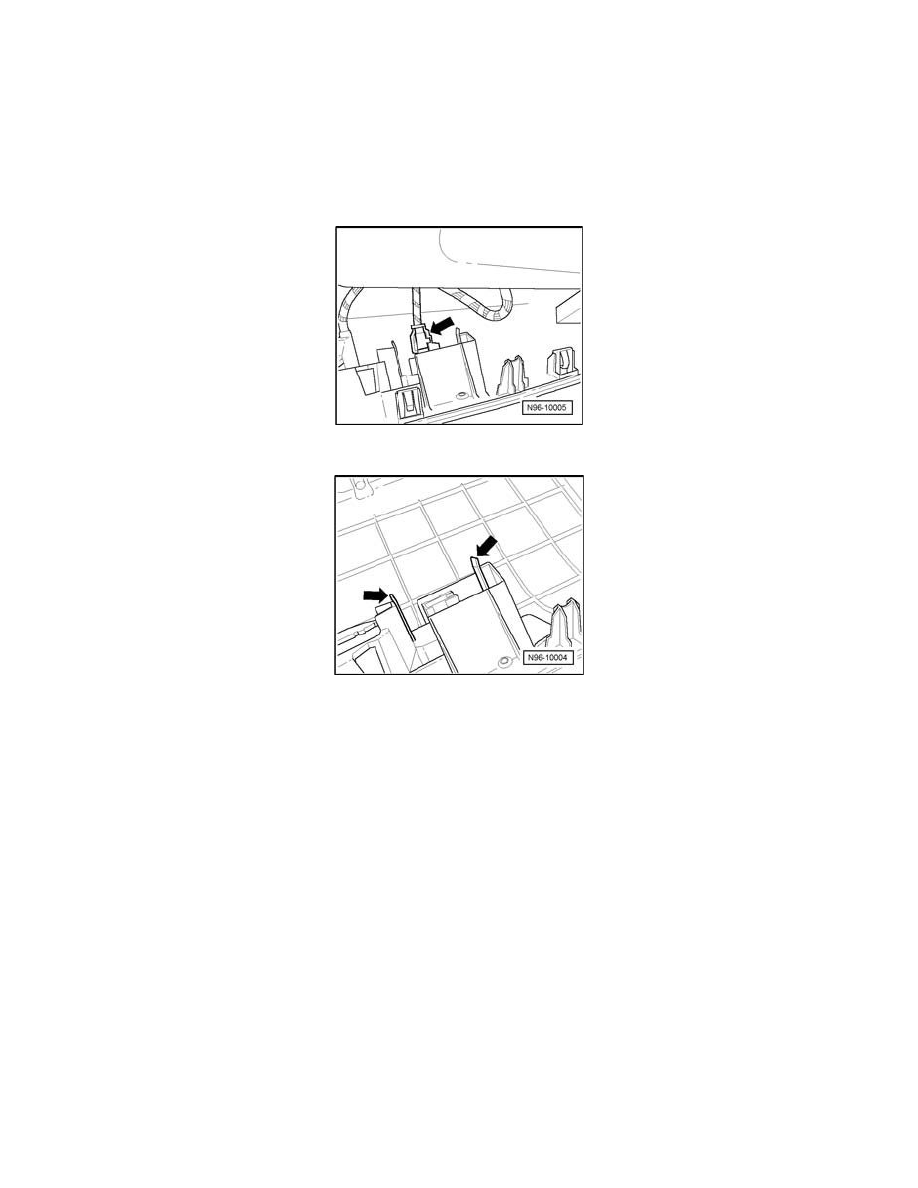 Dimmer Switch: Service and Repair
Headlamp Adjuster And Instrument Panel Light Dimmer Switch
NOTE:  Headlamp Adjuster E102 and Instrument Panel Light Dimmer Switch E20 comprise one component.
Removing
-
Turn off the ignition and all electrical components.
-
Remove light switch.
-
Remove driver storage compartment.
-
Disconnect electrical connection - arrow -.
-
Disengage retaining tabs - arrows - and remove adjuster and regulator.
Installing
Install in reverse order of removal.
< PREV PAGE
NEXT PAGE >