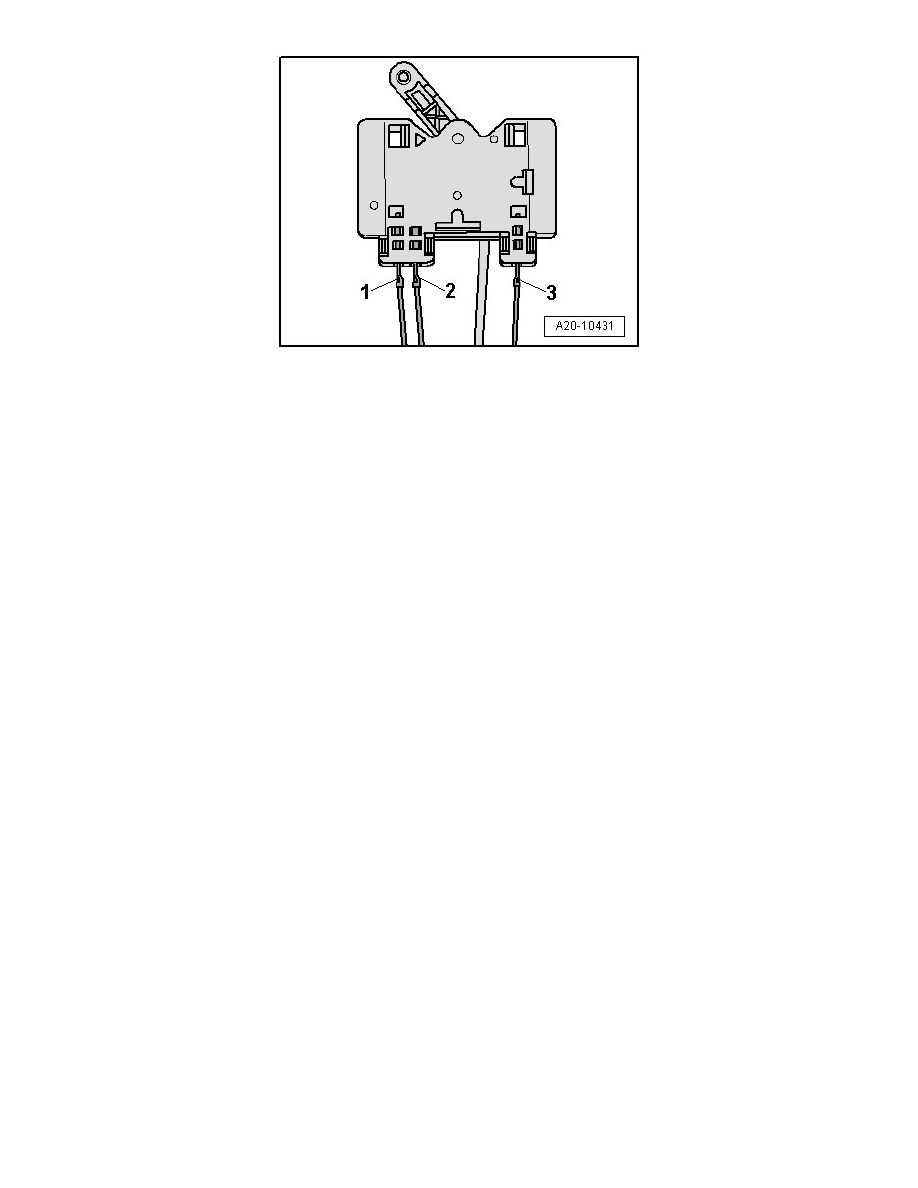 -
Pull on the connectors to make sure they are securely fastened. 
-
Install the fuel level sensor in the guide on the fuel delivery unit and push down until it engages.
-
Install the fuel delivery unit. refer to => [ Fuel Delivery Unit ] See: Powertrain Management/Fuel Delivery and Air Induction/Fuel Pump/Service
and Repair.