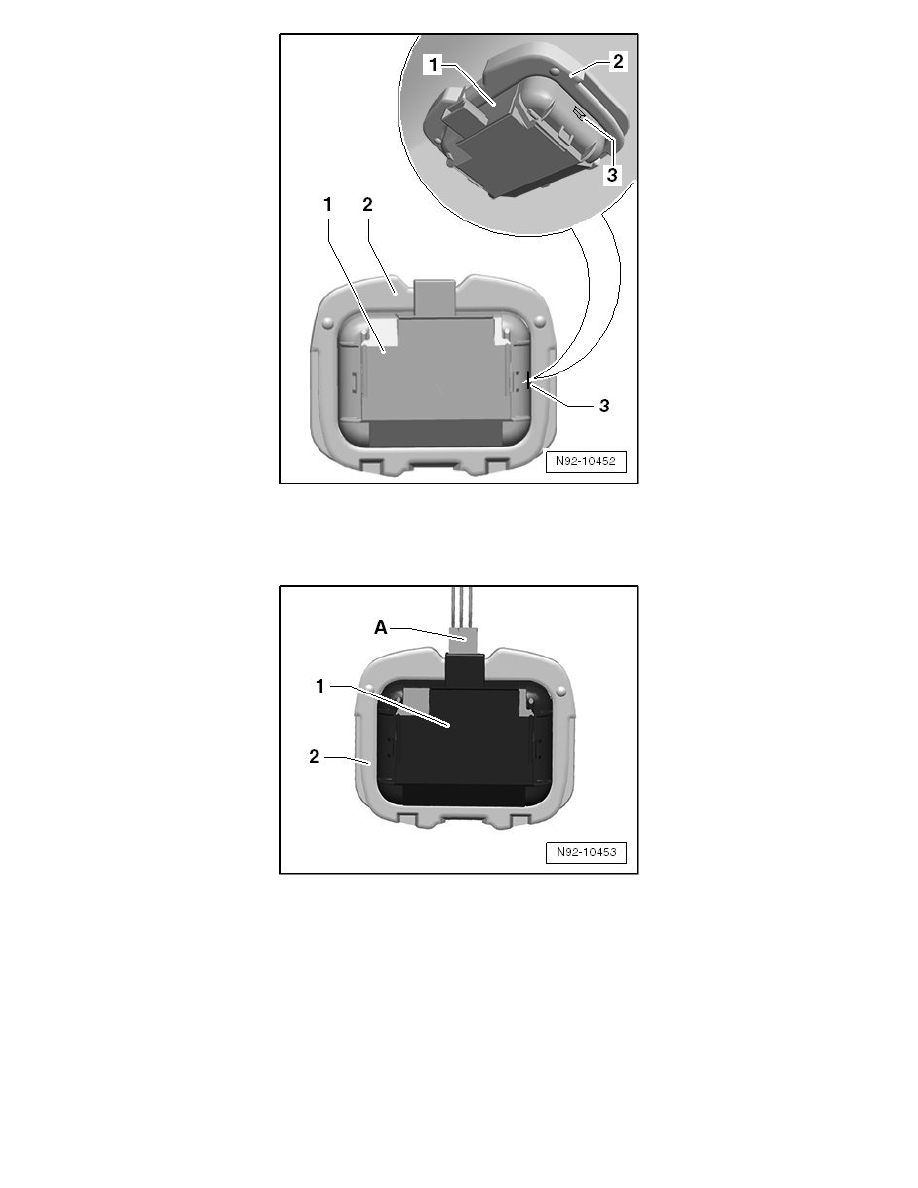 ‹› Even if the sensor is installed correctly, small air bubbles can form between the windshield and the connecting pad. The contact surface must be
free-of-bubbles after approximately 10 minutes.
-
Connect the connector - A - an secure sensor by installing harness cover.
-
Install rearview mirror.
-
Code the rain/light recognition sensor if necessary. Refer to => [ Rain/Light Recognition Sensor, Coding ] See: Testing and Inspection.