< PREV PAGE
NEXT PAGE >
Eos (1F7) V6-3.2L (BUB) (2008)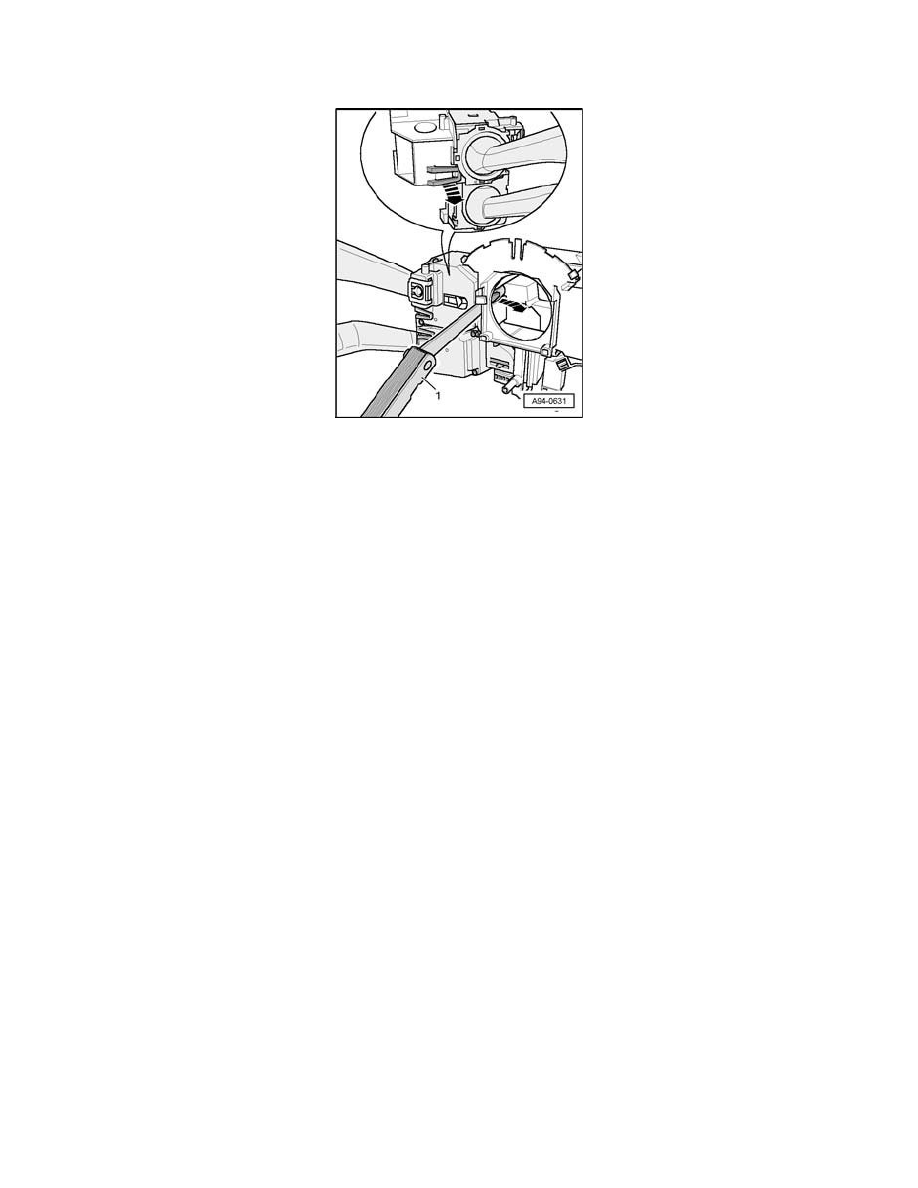 Turn Signal Switch: Service and Repair
Turn Signal Switch
NOTE:
-
"Turn signal switch" consists of the components Turn Signal switch E2, Headlamp Dimmer/Flasher Switch E4 and depending on equipment (CCS)
Cruise Control Switch E45.
-
For reasons of clarity, steering column switches with Cruise Control Switch E45 are depicted as removed in the illustration.
Removing
-
Release retaining clips - arrows - using a 1.0 mm feeler gauge - 1 - and remove "turn signal switch" toward rear.
Installing
Install in reverse order of removal, noting the following:
NOTE:  "Turn signal switch" must engage audibly.
< PREV PAGE
NEXT PAGE >