< PREV PAGE
NEXT PAGE >
Eos (1F7) V6-3.2L (BUB) (2008)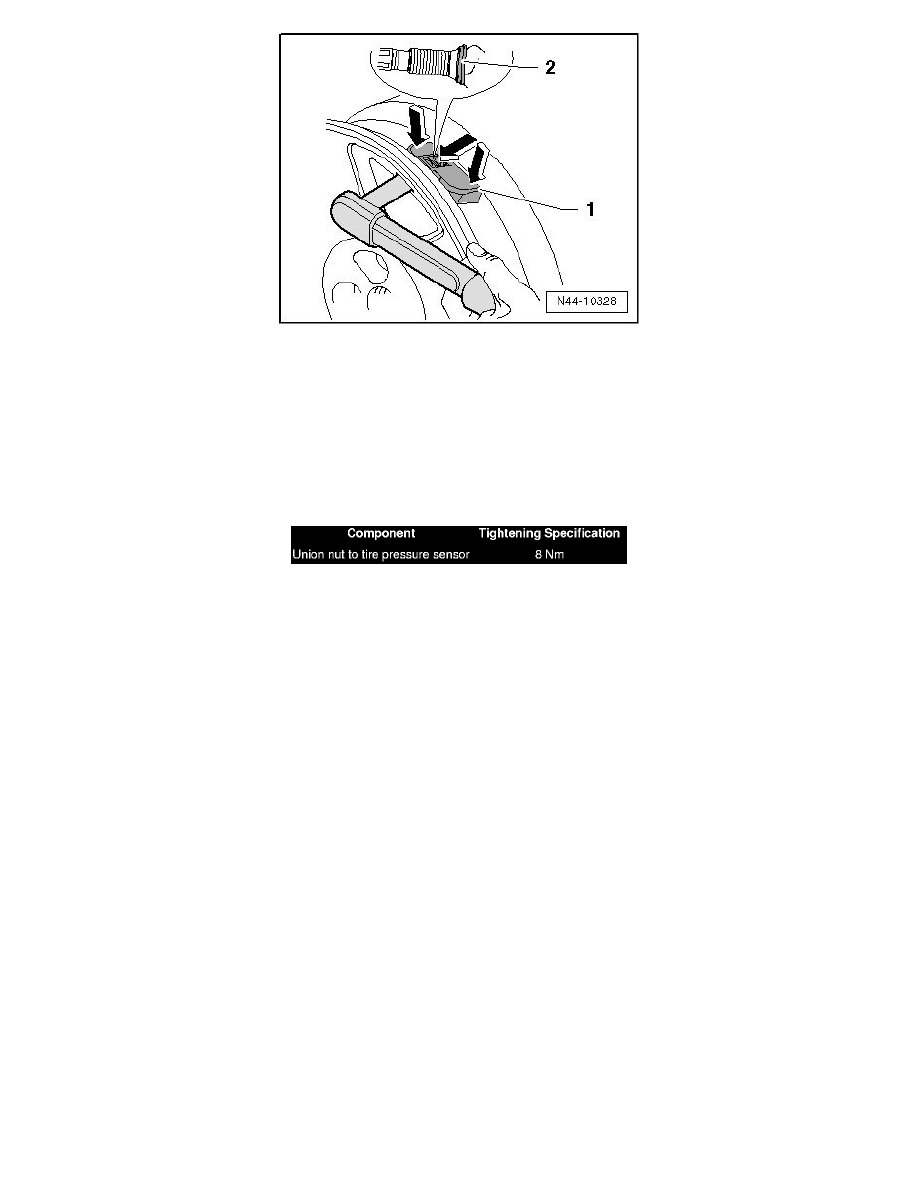 CAUTION!
‹› Tighten the union nut to the tightening specification only.
‹› Sealing washer - 2 - becomes slightly deformed when doing this.
‹› The sealing washer can be installed one time only. At every installation, replace the sealing washer and rubber seal.
‹› Do not tighten the union nut again. This will damage the seal and it will leak.
Tightening Specification
< PREV PAGE
NEXT PAGE >