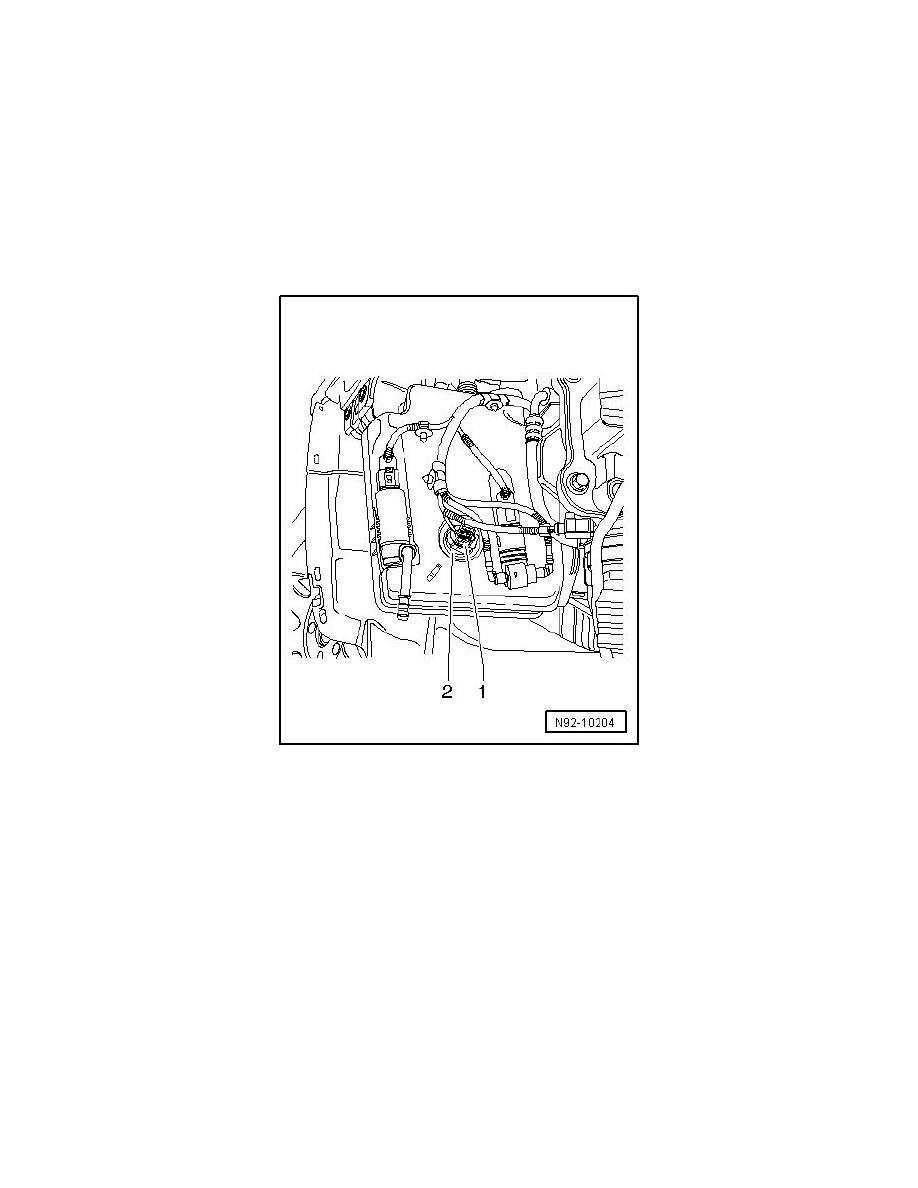 Washer Fluid Level Switch: Service and Repair
Windshield Washer Fluid Level Sensor
‹› Depending on equipment, the component location of the Windshield Washer Fluid Level Sensor (G33) may deviate slightly from the illustrations.
Removal is identical.
Removing:
-
Switch off ignition, switch off all electrical consumers and remove ignition key.
-
Remove front bumper cover.
-
Disconnect harness connector - 1 - on windshield washer fluid level sensor.
-
Pull windshield washer fluid level sensor - 2 - out of its rubber seal.
-
If necessary, collect the draining fluid in a suitable container. 
Installing:
Install in reverse order of removal, noting the following:
-
Bleed headlamp washer system after completing assembly work. Refer to => [ Headlamp Washer System, Bleeding ] See: Wiper and Washer
Systems/Service and Repair/Procedures.