< PREV PAGE
NEXT PAGE >
Eos (1F7) V6-3.2L (BUB) (2008)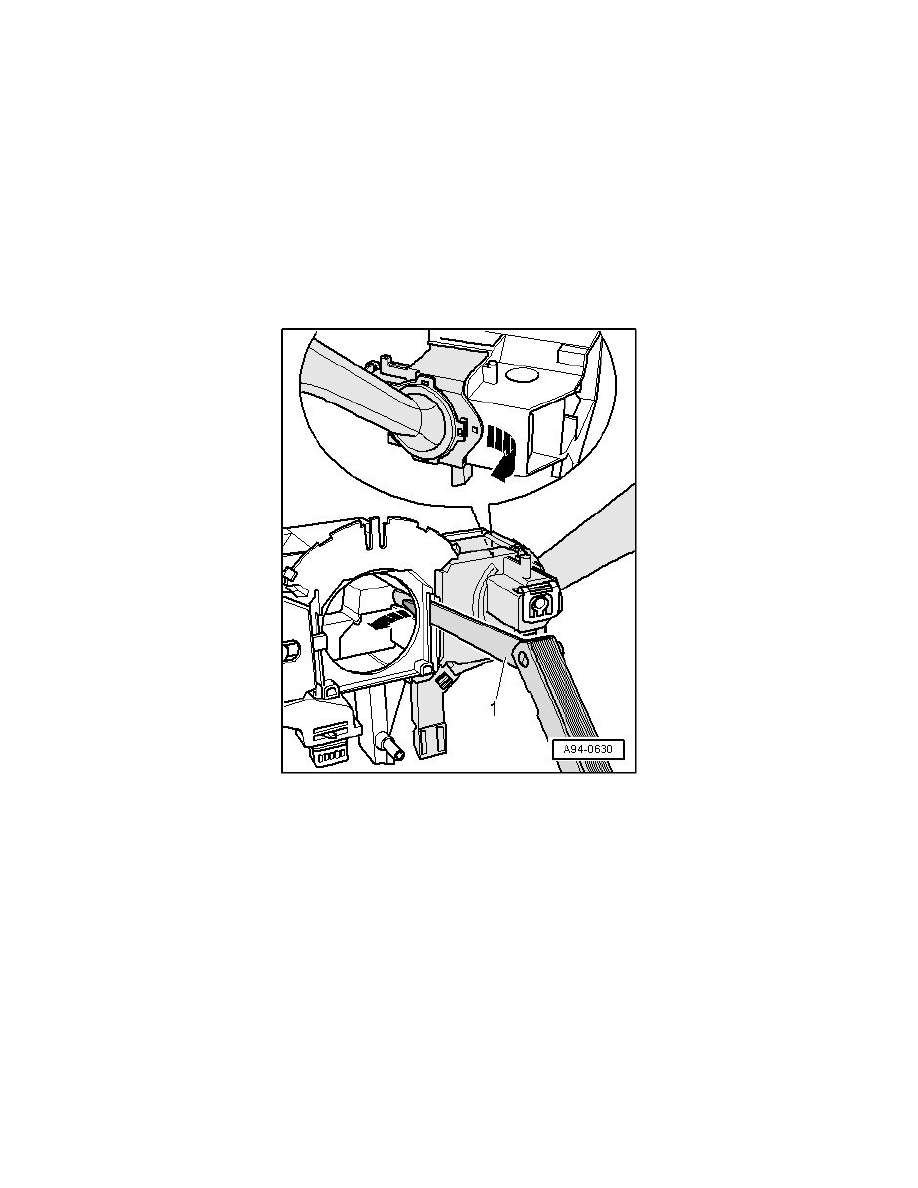 Windshield Washer Switch: Service and Repair
Steering Column Switch Components, To 10.09
Windshield Wiper Switch
CAUTION!
The removal and installation of individual steering column switch components must be done in the specified sequence, refer to => [
Steering Column Switch Components Removal Sequence ]. See: Sensors and Switches - Lighting and Horns/Combination Switch/Service and
Repair/Steering Column Switch Components, to 10.09/Steering Column Switch Components Removal Sequence
Removing:
‹› For reasons of clarity, steering column switches are depicted as removed in the illustration.
-
Release retaining clips - arrows - using a 1.0 mm feeler gauge - 1 - and remove Windshield Wiper Switch (E) toward rear.
Installing:
Install in reverse order of removal, noting the following:
‹› Windshield wiper switch must engage audibly.
< PREV PAGE
NEXT PAGE >