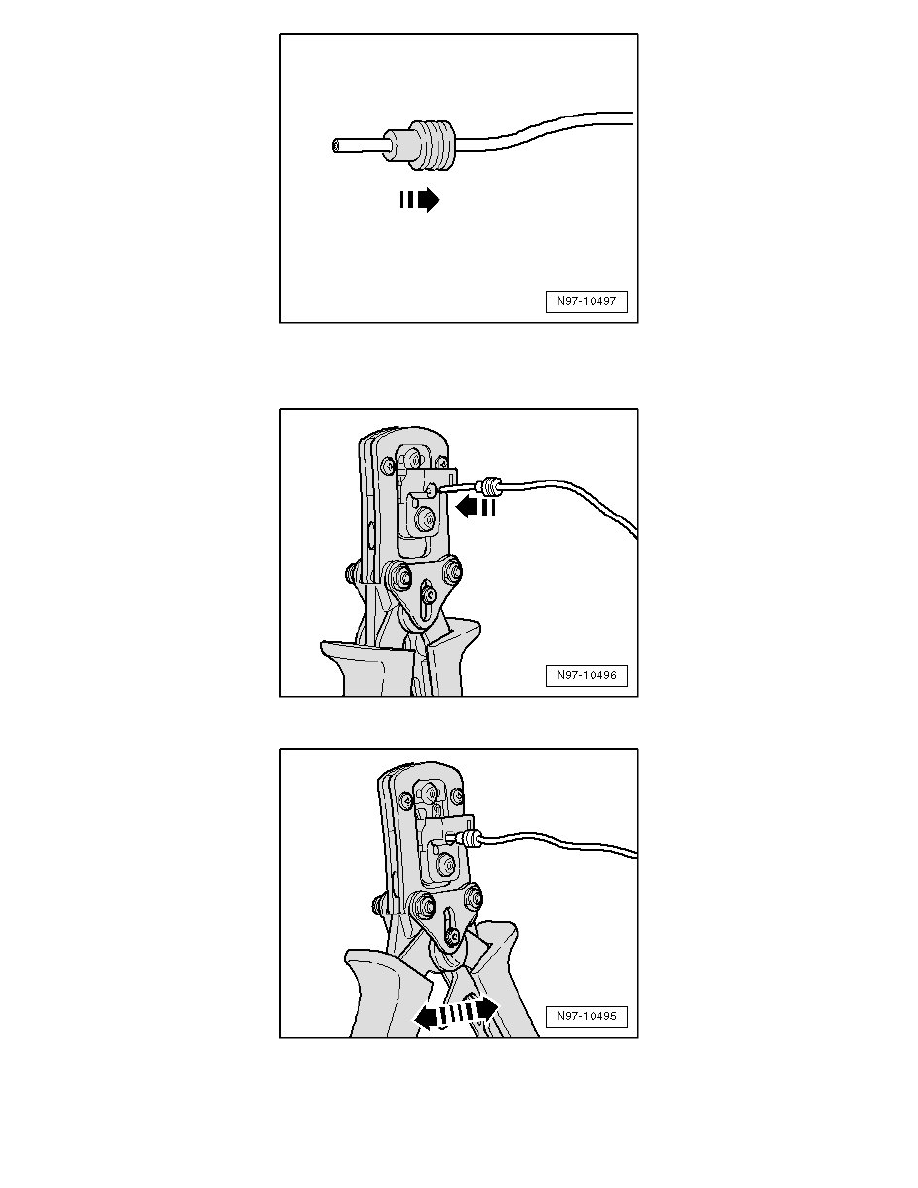 ‹› When doing this, the smaller diameter of single wire seal must be facing in the direction of the contact to be crimped on.
-
Open crimp pliers and place the repair wire end into stripping slot of crimp pliers.
-
Close crimp pliers completely.
-
Open crimp pliers again and remove the stripped wire end.
-
Slide single wire seal in direction of stripped wire end until it rests flush with the wire insulation.