< PREV PAGE
NEXT PAGE >
Eos (1F7) V6-3.2L (BUB) (2008)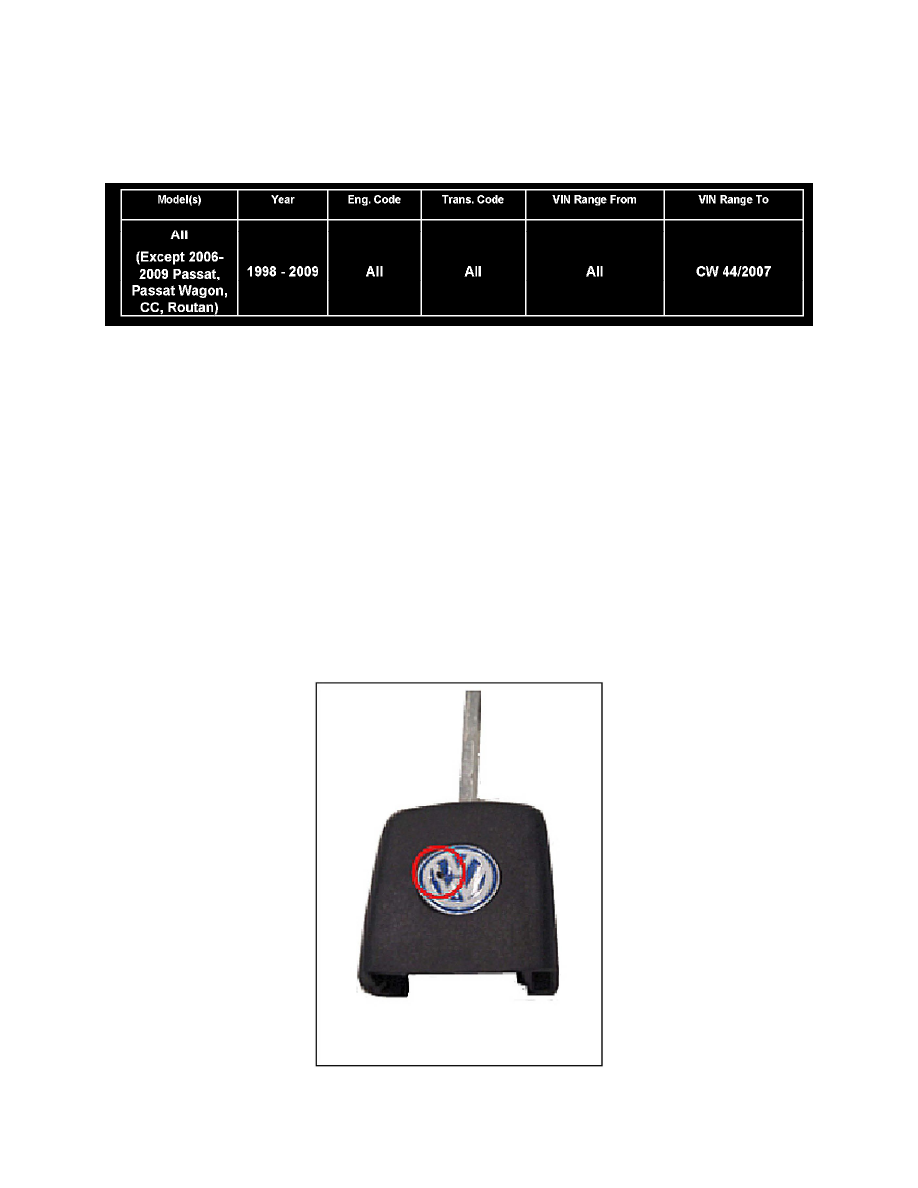 Keyless Start Transmitter: Customer Interest
Keyless Entry/Starting - Emblem On Remote Damaged
57 08 12 
Nov. 6, 2008 
2017009 Supersedes T.B. Group 57 Number 08-02 dated Feb. 14, 2008 to include additional model years.
Vehicle Information
Condition
Key Remote, Emblem (Sign) Damaged
VW emblem on remote key is damaged.
Technical Background
Due to an insufficient finish, the emblem surface may be damaged (scratched) when in contact with other objects.
Production Solution
Improved finish on emblem supplied with vehicle production as of (CW) 45/2007 (see sticker on B-Pillar for production date).
Service
EMBLEM REMOVAL
WARNING:  
Make sure your hands are properly positioned out of the way in case the awl slips.
< PREV PAGE
NEXT PAGE >