< PREV PAGE
NEXT PAGE >
Eos (1F7) V6-3.2L (BUB) (2008)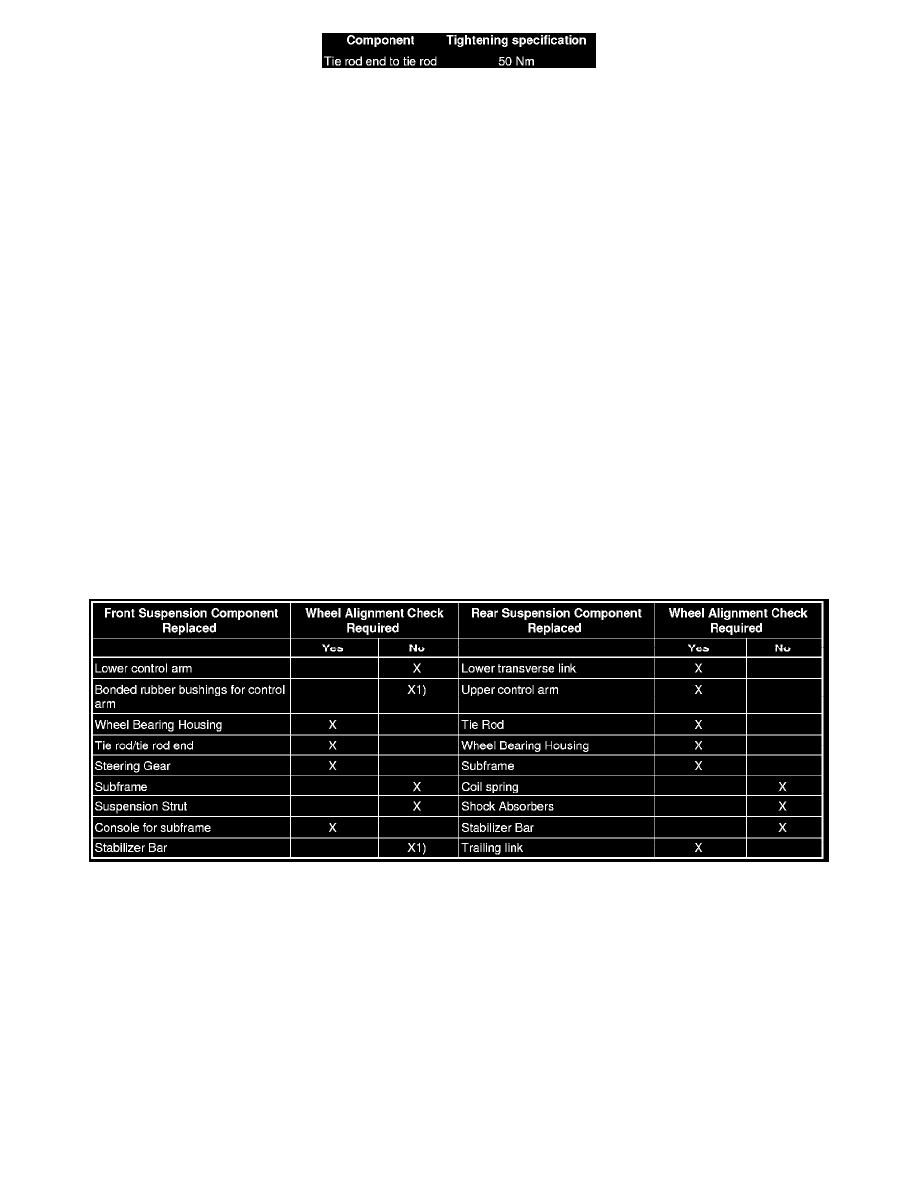 Wheel Alignment
Wheel Alignment
The vehicle may only be measured with a VW/AUDI approved wheel alignment machine!
Wheel alignment checks must always include both the front and rear suspensions.
Otherwise centering of toothed shaft cannot be guaranteed!
-
Perform alignment using the alignment computer.
All information needed for the alignment can be found in the alignment computer.
‹› Wheels should not be aligned until the vehicle has been driven 1,000 to 2,000 km, since it takes this long for the coil springs to settle.
‹› The individual specifications should be followed as exactly as possible when making adjustments.
When Vehicle Alignment is Necessary
‹› Vehicle shows handling problems.
‹› There is an accident damage and components were replaced.
‹› Suspension components have been removed or replaced.
‹› Tire wear patterns are uneven.
Components Replaced
1 Requirement: The subframe and brackets must be secured before removal. Refer to => [ Subframe and Consoles, Securing ] See:
Suspension/Subframe/Front Subframe/Service and Repair/Procedures/Front Suspension.
Components Removed and Installed
< PREV PAGE
NEXT PAGE >