< PREV PAGE
NEXT PAGE >
Eos (1F7) V6-3.2L (BUB) (2008)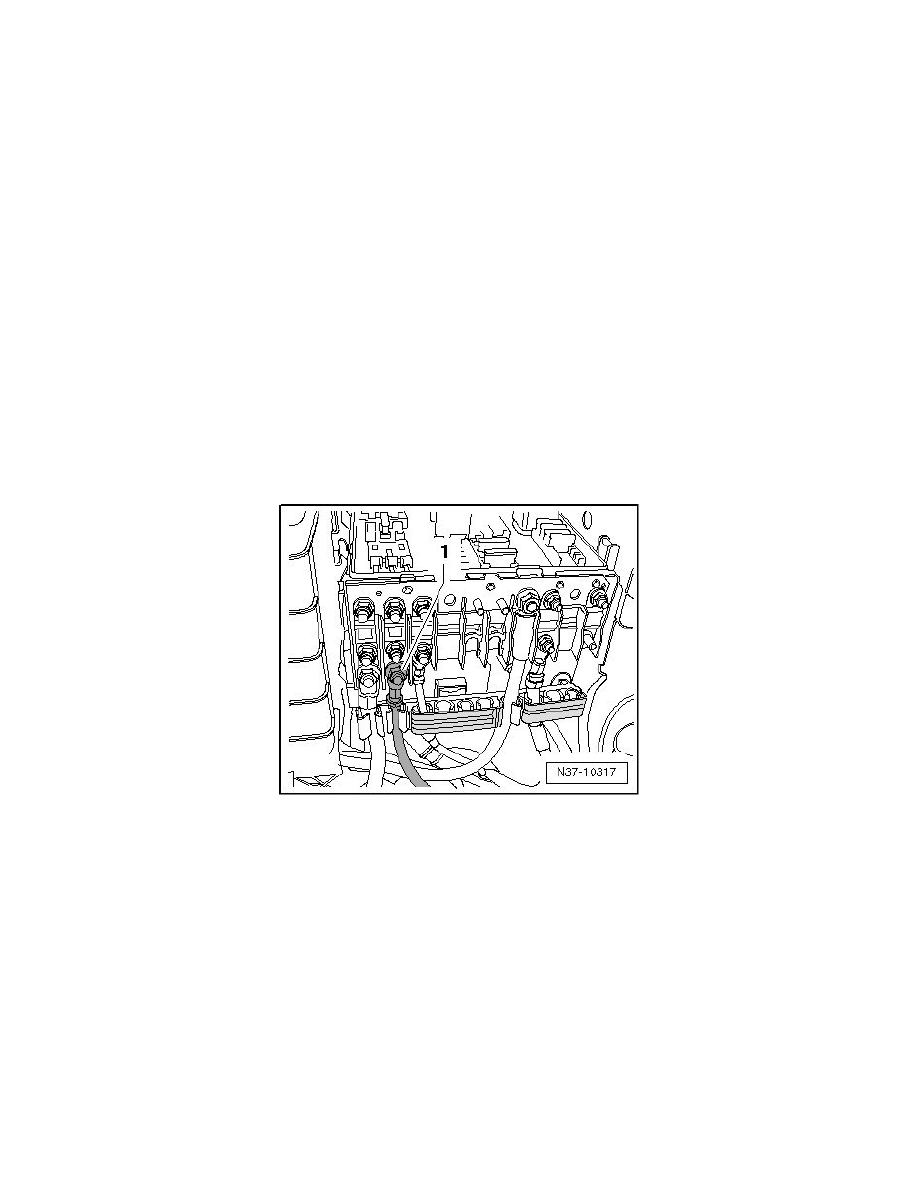 Front Cross-Member: Service and Repair
Subframe, With Steering Gear
Subframe, with Steering Gear
Special tools, testers and auxiliary items required
‹› Ball joint puller (3287 A)
‹› Torque wrench (V.A.G 1332)
‹› Engine/transmission jack (V.A.G 1383 A)
Removing
-
Turn the steering wheel to the straight-ahead position and remove the ignition key so that the steering wheel lock engages.
Vehicle with "Keyless Access" Keyless Locking and Starting System
-
Switch the ignition off and open the driver's door so the steering wheel lock locks.
Continuation for All Vehicles
-
Remove the battery and the battery tray.
-
Disconnect the wire - 1 - from the E-box.
-
Disconnect the ground wire - 2 -.
< PREV PAGE
NEXT PAGE >