< PREV PAGE
NEXT PAGE >
Eos (1F7) V6-3.2L (BUB) (2008)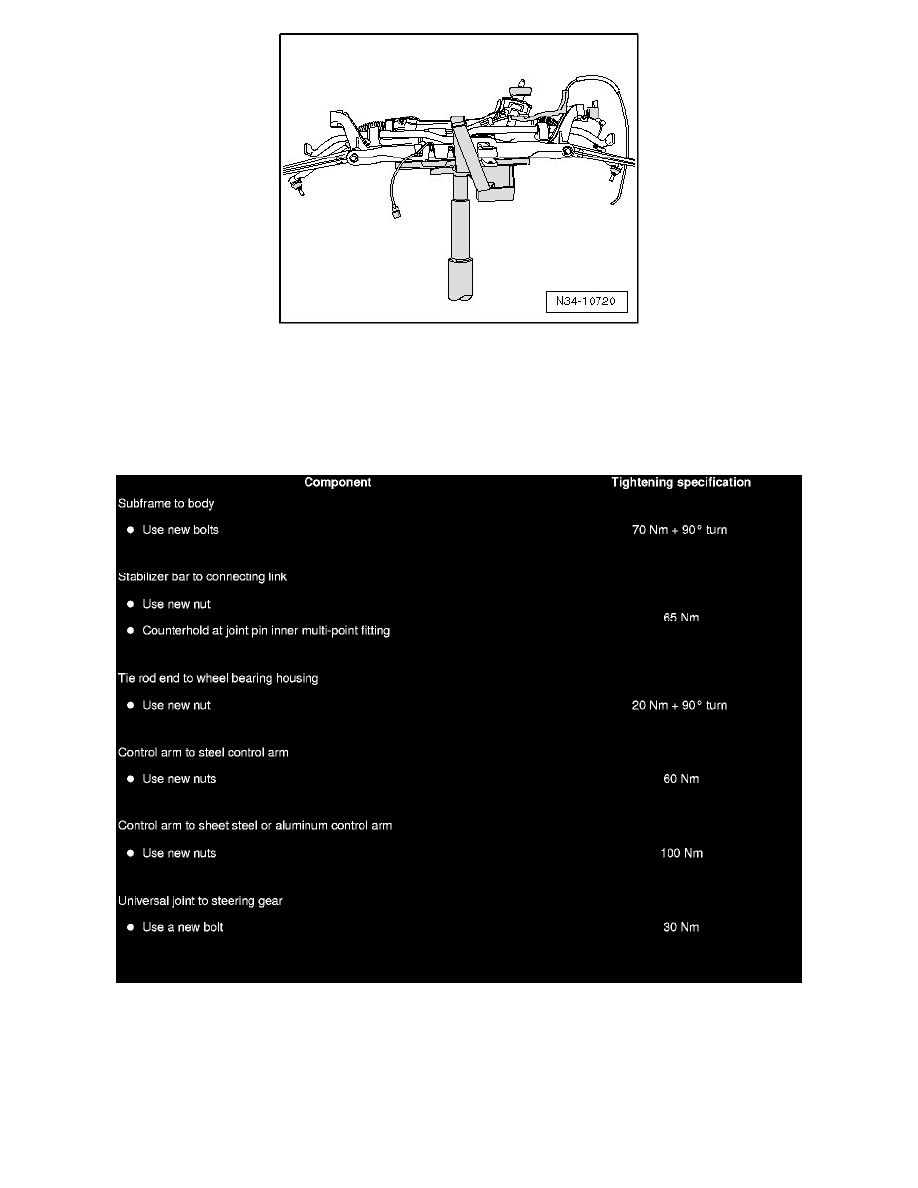 Installing
Installation is performed in the reverse sequence.
-
Install the noise insulation.
Tightening Specifications
Tightening Specification, Pendulum Support to the Transmission 
CAUTION!
From MY 2008, Heli-Coil inserts are installed in the threads for the pendulum support threaded connection in the 02Q manual
transmissions.
On these and all other transmissions, use strength class 10.9 bolts.
< PREV PAGE
NEXT PAGE >