< PREV PAGE
NEXT PAGE >
Eos (1F7) V6-3.2L (BUB) (2008)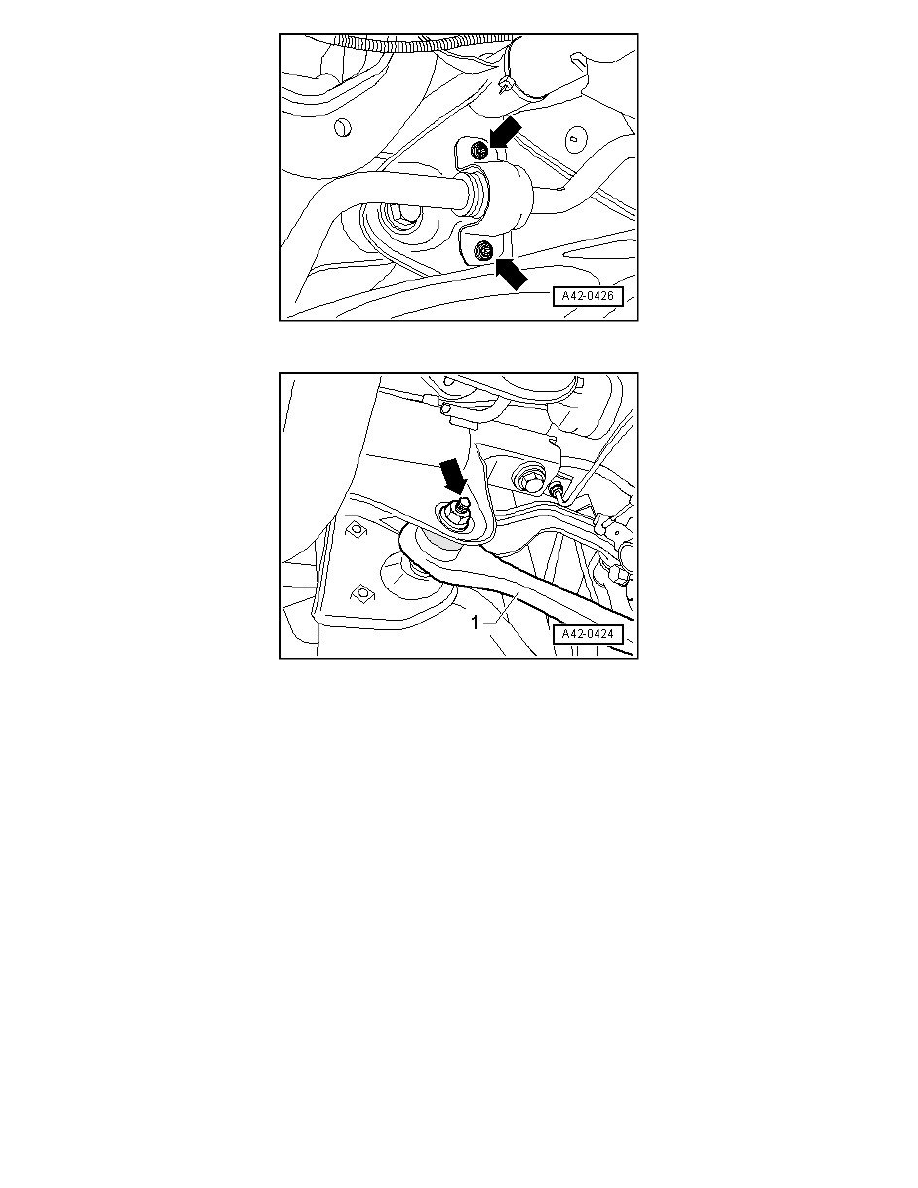 -
Remove the nut - arrow - and remove bolt toward rear. 
-
Remove tie rod.
Installing
-
Insert tie rod into vehicle and tighten the bolts by hand.
‹› Note that there are different versions of the tie rods: closed at the bottom or in the direction of travel.
‹› The bolted connections of the tie rod must only be fastened when the dimension "a" is achieved! Refer to => [ Measure Dimension ] See: Service
and Repair/Removal and Replacement/Rear Suspension/Rear Axle In Curb Weight Position. 
-
Bolt tie rod to subframe and tighten new nut.
< PREV PAGE
NEXT PAGE >