< PREV PAGE
NEXT PAGE >
Eos (1F7) V6-3.2L (BUB) (2008)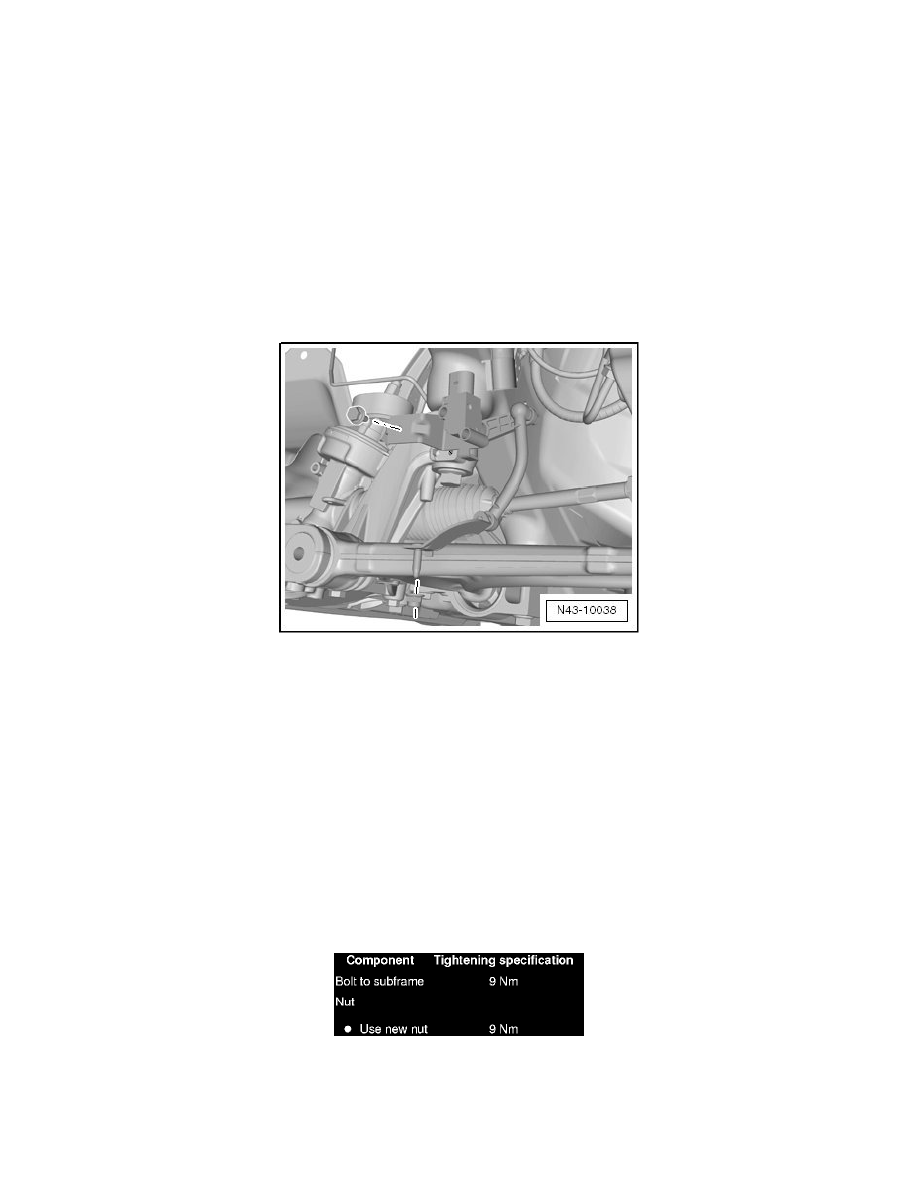 Ride Height Sensor: Removal and Replacement
Front Suspension
Front Left Level Control System Sensor
Special tools, testers and auxiliary items required
‹› Torque wrench (V.A.G 1410)
Removing
‹› In order to be able to remove the left front level control system sensor (G78) the steering wheel must be turned all the way to the right; this assures
that there is enough clearance between the control arm and the stabilizer bar.
-
Disconnect the connector.
-
Remove the screw and the nut.
-
Remove level control system sensor.
Installing
Installation is performed in the reverse order of removal. Observe the following when doing so:
‹› The level control system sensor lever must point toward vehicle exterior. 
‹› The thread on the vehicle level sensor must be installed into the front hole in the control arm. The tab on the vehicle level sensor retainer must lock
into the rear hole in order to assure a correct installation position. 
-
Perform a basic setting on the headlamps via the Guided Fault Finding function using the Vehicle Diagnostic, Testing and Information System
(VAS 5051).
Tightening Specifications
 Front Suspension
Left Front Level Control System Sensor Assembly Overview
‹› Assembly overview for the adaptive chassis DCC. Refer to => [ Front Level Control System Sensor Assembly Overview ] See: Front Level
< PREV PAGE
NEXT PAGE >