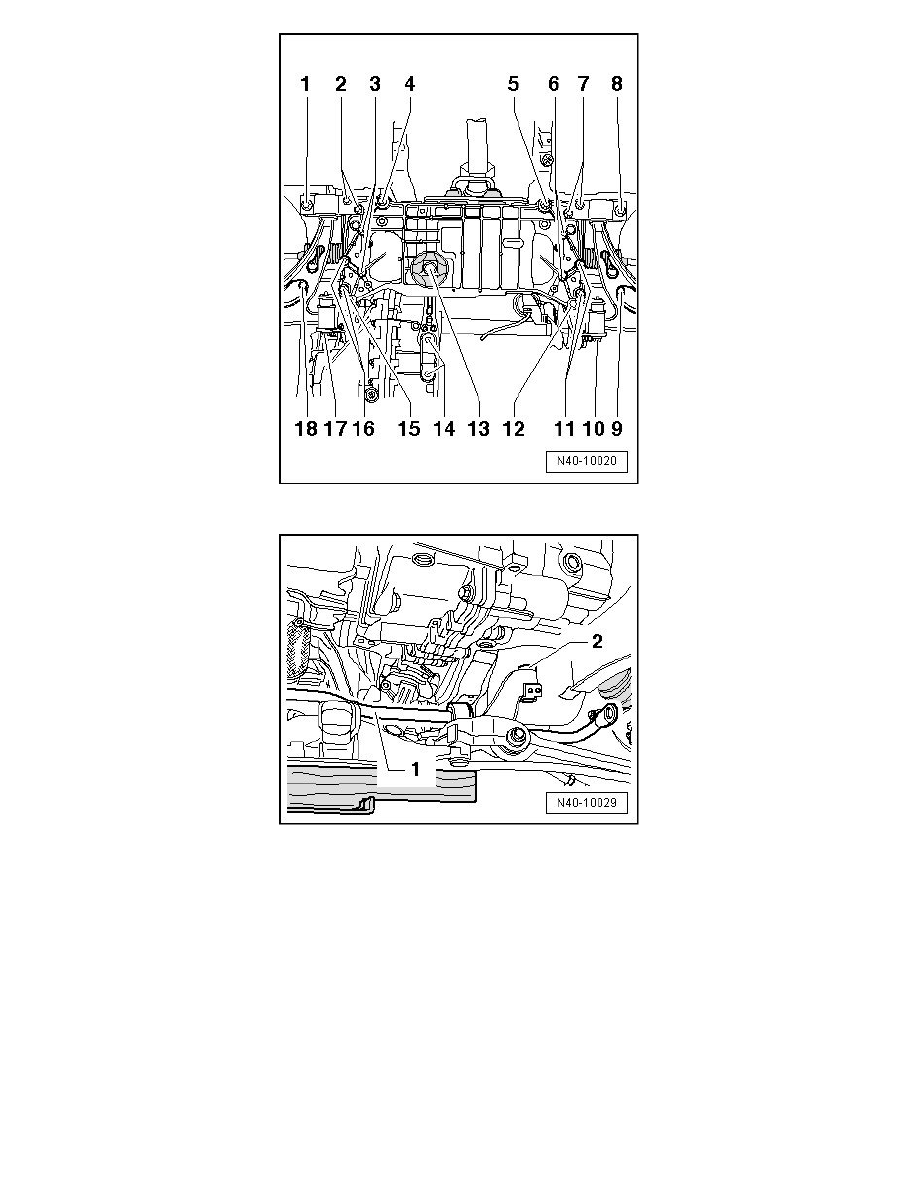 -
Now, lift stabilizer bar - 1 - toward front, over console - 2 - and down from subframe.
Installing
Installation is performed in the reverse order of removal.
‹› Coat seal on steering gear with lubricant, e.g. soft soap, before installing steering gear.
‹› After attaching steering gear to steering column, make sure that seal on steering gear is positioned to mounting plate without kinks and opening to
foot well is sealed correctly. Ingress of water and/or noises may be the result.
‹› Make sure sealing surfaces are clean.
-
Install lower noise insulation.
-
Install front wheels and tighten. Refer to => [ Wheel Bolt Tightening Specification ] See: Wheels and Tires/Wheel Fastener/Specifications.
Tightening Specifications