< PREV PAGE
NEXT PAGE >
Eos (1F7) V6-3.2L (BUB) (2008)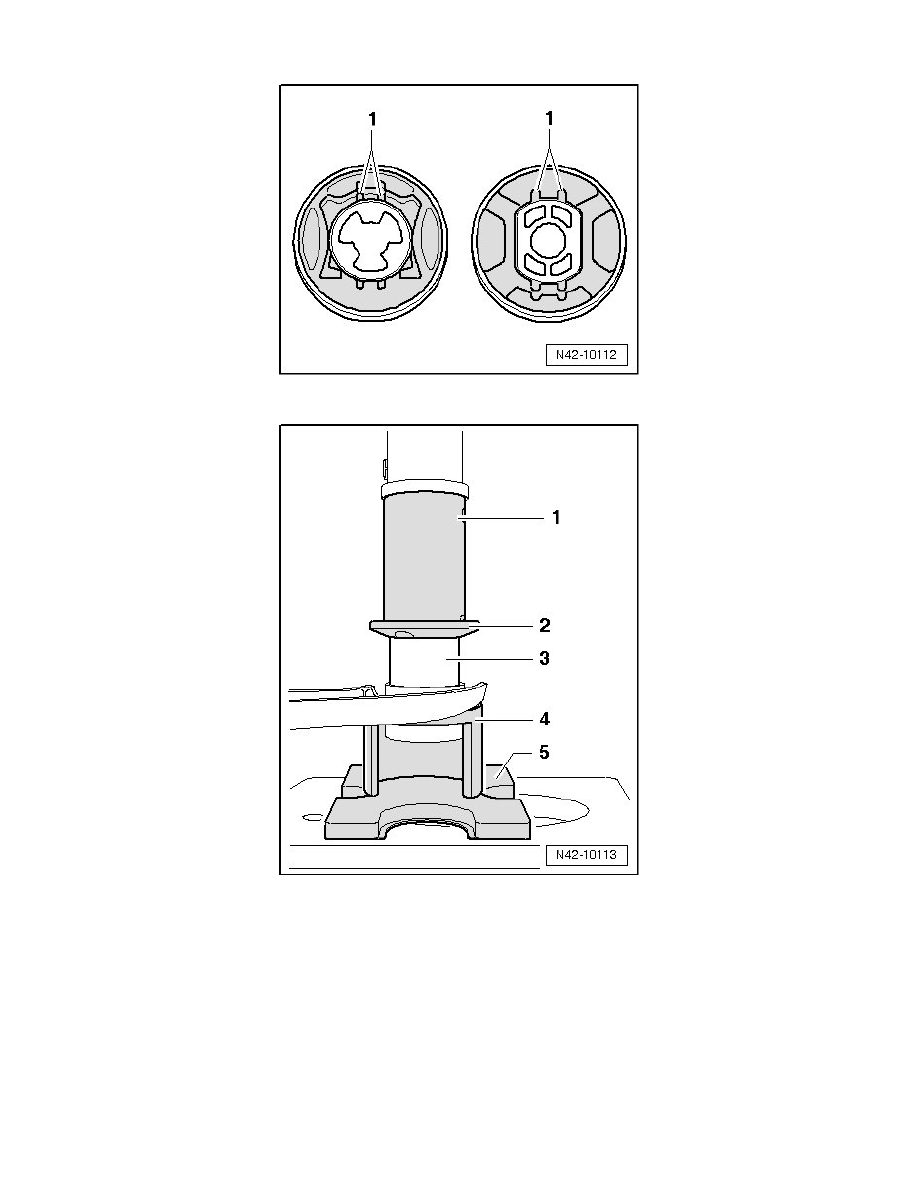 There are 2 different bonded rubber bushings. For both, the marked line must lie between raised points - 1 - after pressing in. 
-
Install tools as shown in the illustration.
1. Tube (T10230/5)
2. Thrust plate (T10230/12), chamfer must point to bonded rubber bushing
3. Bonded rubber bushing
4.  (3372)
5.  (VW 402)
-
Press in bonded rubber bushing flush.
-
Install mounting bracket on trailing arm. Refer to => [ Determining Installation Position
of Mounting Bracket Relative to Trailing Link ] See: Service and Repair/Removal and Replacement/Rear Suspension. 
< PREV PAGE
NEXT PAGE >