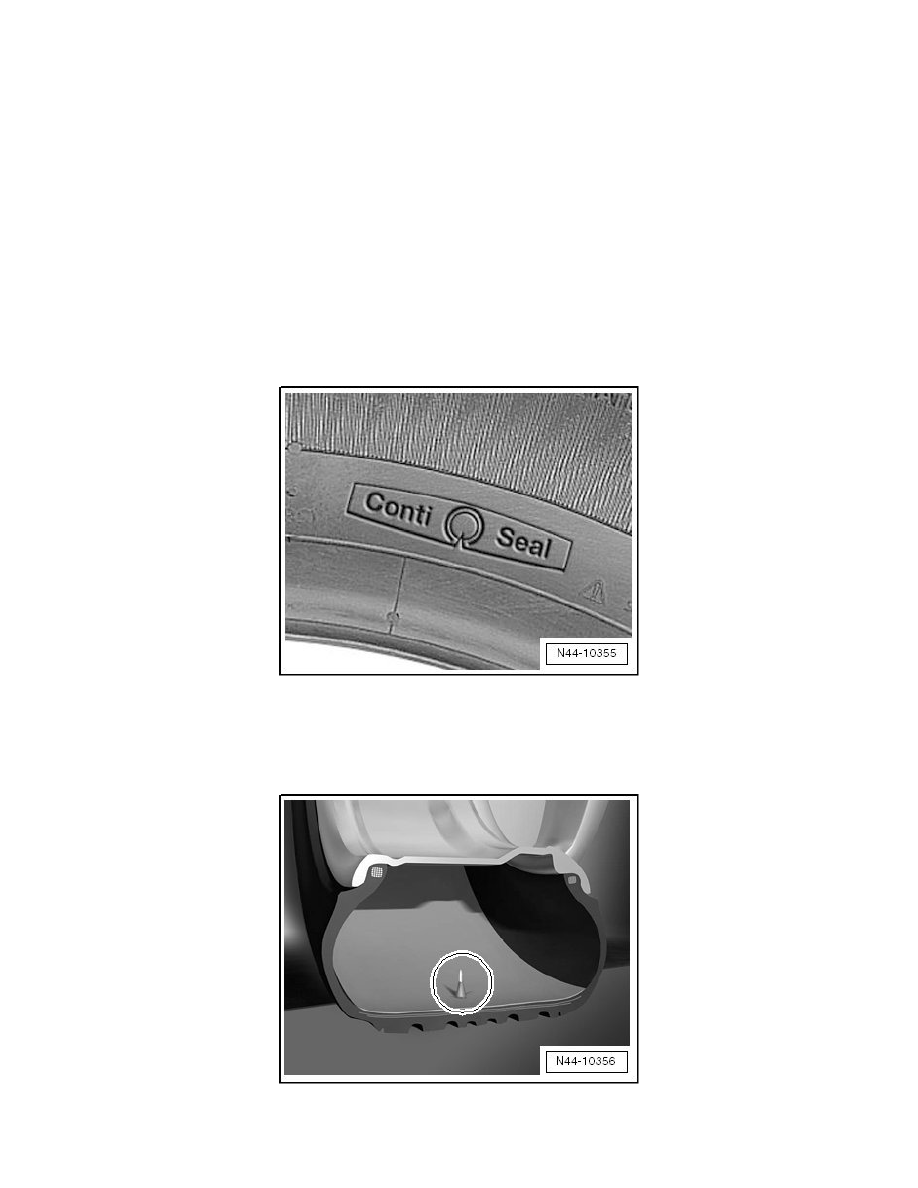 Tires: Description and Operation
Run-Flat Tires, ContiSeal
Run-Flat Tires, ContiSeal
‹› The Eos can be equipped with run-flat Continental tires as optional equipment.
‹› The ContiSeal technology creates a system that makes it possible to continue driving, even if nails or screws or embedded in a tire. A protective
layer on the inside of the tire running surface immediately seals any holes that result from driving over nails and screws.
‹› This way no air can escape. The sealant can work on almost all types of air leaks up with a diameter of up to five millimeters.
‹› Continental has already incorporated the Contiseal sealant into the tire manufacturing process.
‹› ContiSeal is a self-adhering, viscous sealant, which is evenly applied to the inner side of the running surface from shoulder to shoulder.
‹› The sealant is an integral component of ContiSeal tires.
‹› There is a special logo on the side wall of the tire which identifies it as a ContiSeal tire.
CAUTION!
The sealant is not intended to be a permanent tire repair after a puncture has happened.
‹› If a foreign object with a diameter up to 5 mm punctures the running surface of a ContiSeal tire, the sealant immediately closes the puncture and
seals it to prevent air leakage.
‹› The sealant is designed to seal most punctures caused by a foreign object, which has a diameter up to 5 mm.