< PREV PAGE
NEXT PAGE >
Eos (1F7) V6-3.2L (BUB) (2008)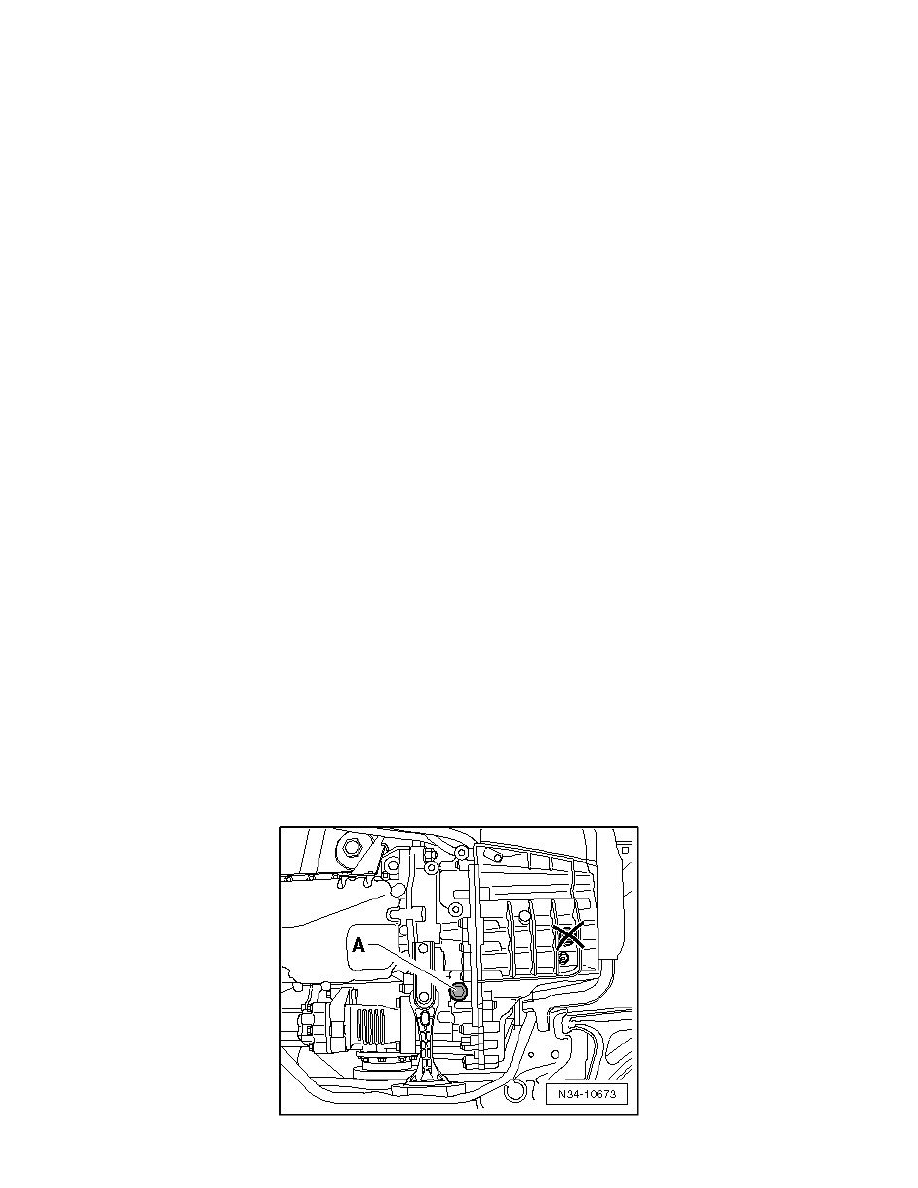 Fluid Filter - A/T: Service and Repair
Oil Filter, Changing and Adjusting Oil Level
Oil Filter, Changing and Adjusting Oil Level
This section shows how to change the oil and filter together.
If the old filter remains in the transmission, observe information on oil, refer to => [ Oil Filter Change - Yes or
No ? ] See: Description and Operation/02E Transmission/General Repair Information.
Short Description
First, oil temperature is read out. If it is higher than 50° C, allow transmission to cool. Then, with engine shut off, overflow tube is removed and oil is
drained. Then overflow tube is reinstalled and transmission is overfilled, engine started and excess oil drained off until oil level has reached overflow
tube.
Special tools, testers and auxiliary items required
‹› Vehicle diagnostic testing and information system ( VAS 5051)
‹› Adapter for oil filling (VAS 6262)
‹› Old oil collecting and extracting device (VAG 1782 ) or
‹› Drip tray (VAG 1306)
‹› Torque wrench (VAG 1331)
The oil is obtainable as a replacement part.
Requirements
‹› Engine off.
‹› Vehicle in horizontal position, all hoist supports at same height. 
‹› Noise insulation tray removed, if equipped.
‹› Selector level in the "P" position.
‹› Vehicle diagnostic testing and information system ( VAS 5051) is connected
‹› To begin working, the oil temperature should not be higher than 50 °C.
Up to transmission production date September 20, 2004, transmissions with two plugs were installed.
It is important to not switch the plugs. Only remove plug -  A - for oil changes.
< PREV PAGE
NEXT PAGE >