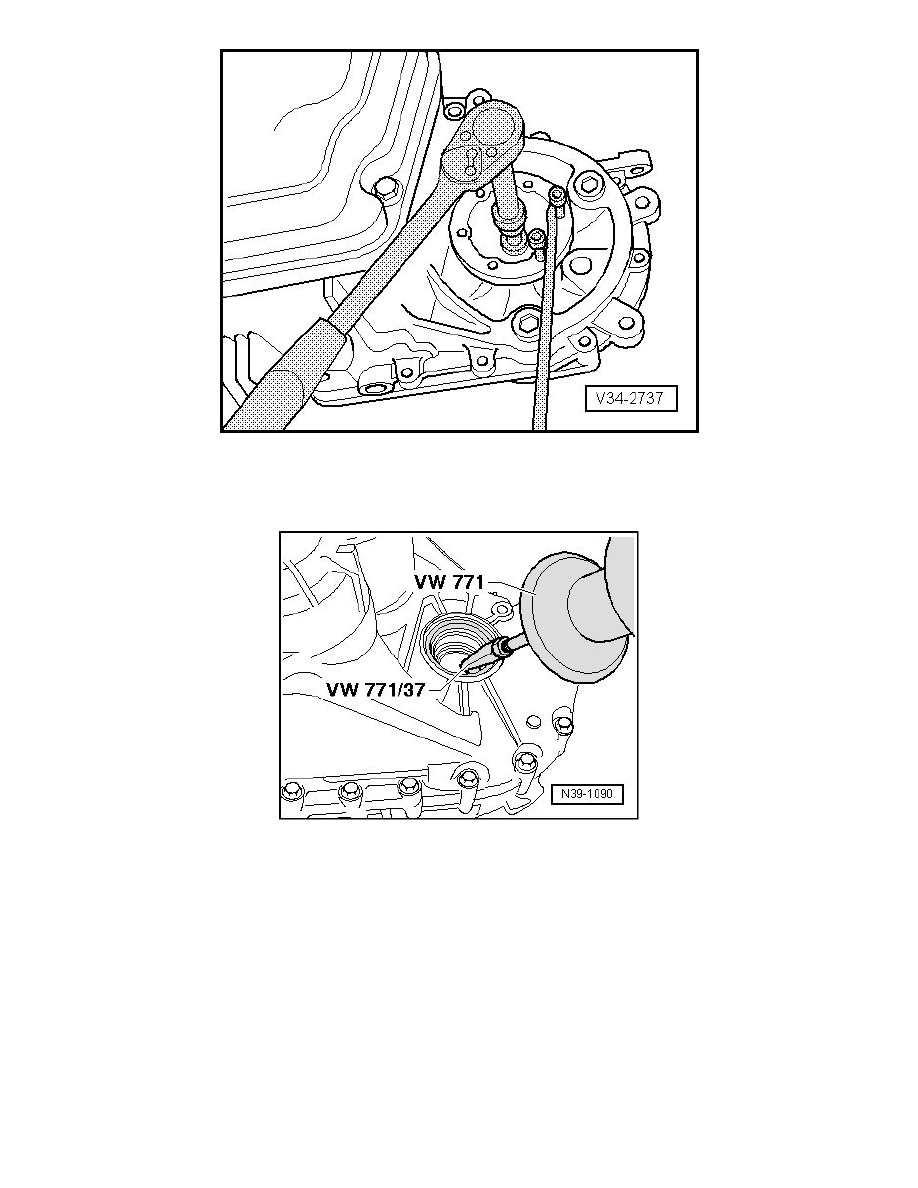 -
Pull out the stub shaft with spring.
-
Remove stub shaft seal with slide hammer (VW771 ) and pulling hook (VW 771/37).
Installing
-
Fill area between sealing lip and dust lip halfway with sealing grease (G 052 128).
-
Drive new seal in until seated; be sure not to distort seal.