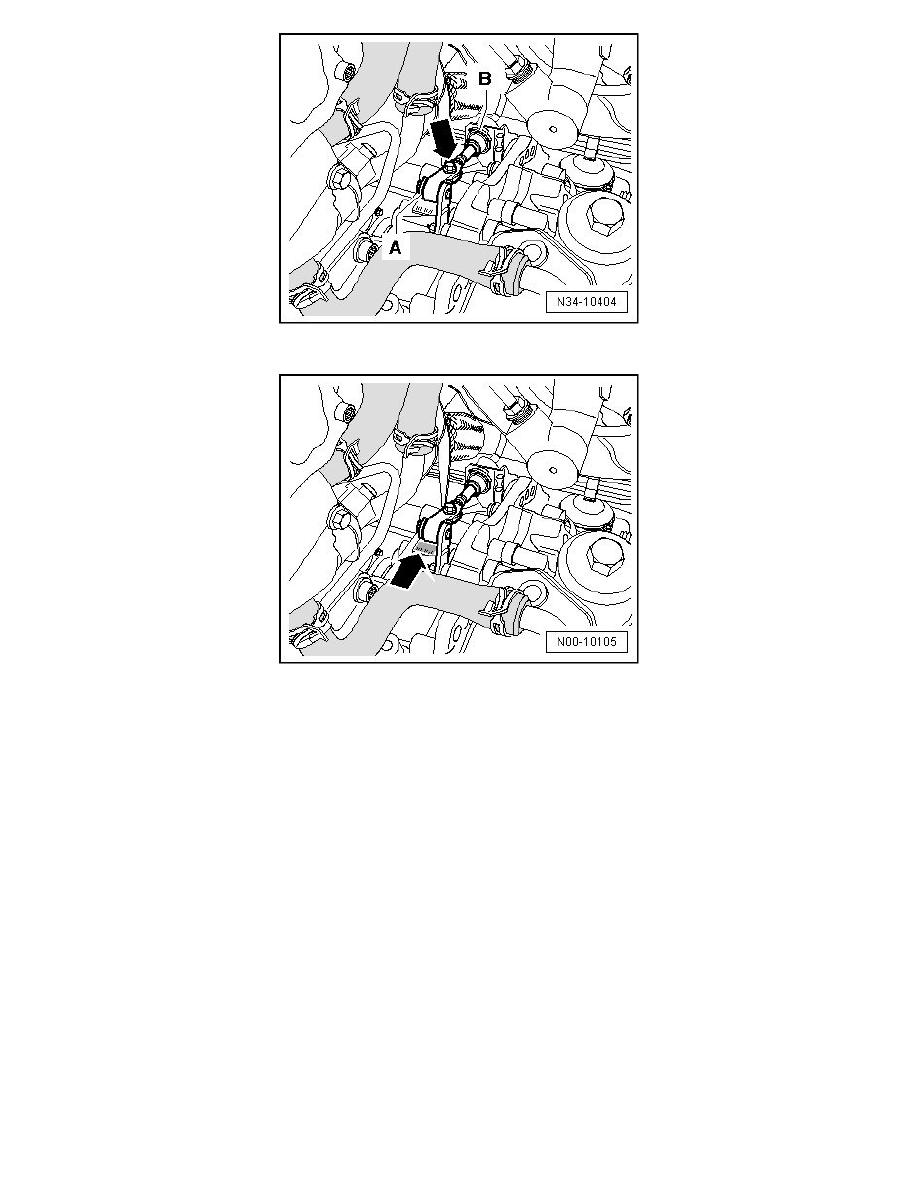 -
If not already done, press lever on transmission back -  arrow -. Bring transmission into position "P".
‹› Vehicle can be raised to ensure transmission is in "P" (parking lock is engaged). Both front wheels must not be able to be turned together in one
direction.
‹› The transmission is also in "P" if the vehicle does not move with wheels spinning freely.
-
Lightly tap button of knob forward and backward and make sure to keep knob in position "P".
Thus, optimal position of inner cable is found.
-
Tighten adjustment bolt - arrow - to 13 Nm.