< PREV PAGE
NEXT PAGE >
Eos (1F7) V6-3.2L (BUB) (2008)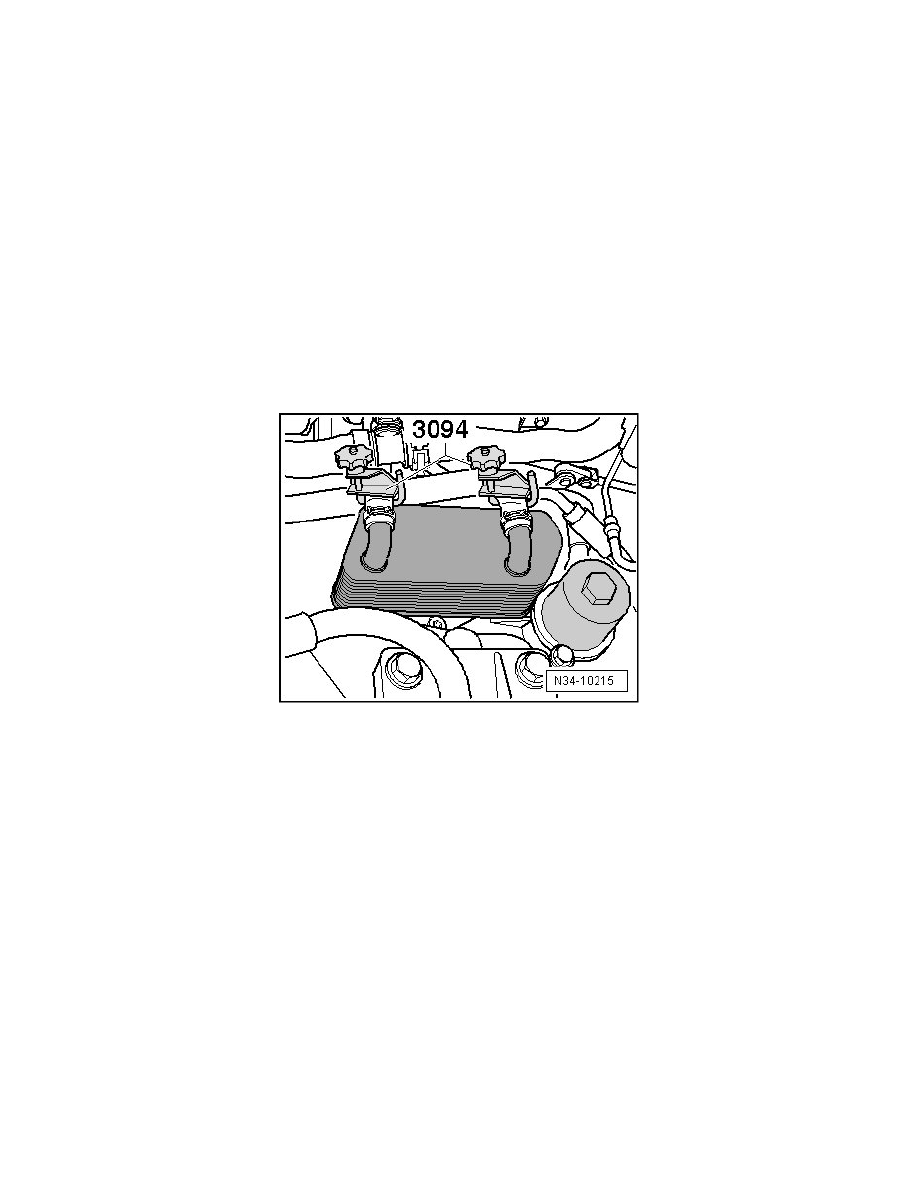 Transmission Cooler: Service and Repair
Transmission Oil Cooler
Special tools, testers and auxiliary items required
‹› Hose clamps (3094)
‹› Torque wrench (VAG 1331)
Removing
-
Place selector lever in the "P" position.
-
Remove battery and battery holder.
-
Place a lint free cloth onto transmission oil cooler and transmission to absorb any draining coolant.
-
Install hose clamps (3094).
-
Reposition hose clamps and remove coolant hoses from cooler.
-
Remove the bolts - A - and remove the cooler -  B -.
< PREV PAGE
NEXT PAGE >