< PREV PAGE
NEXT PAGE >
Eos (1F7) V6-3.2L (BUB) (2008)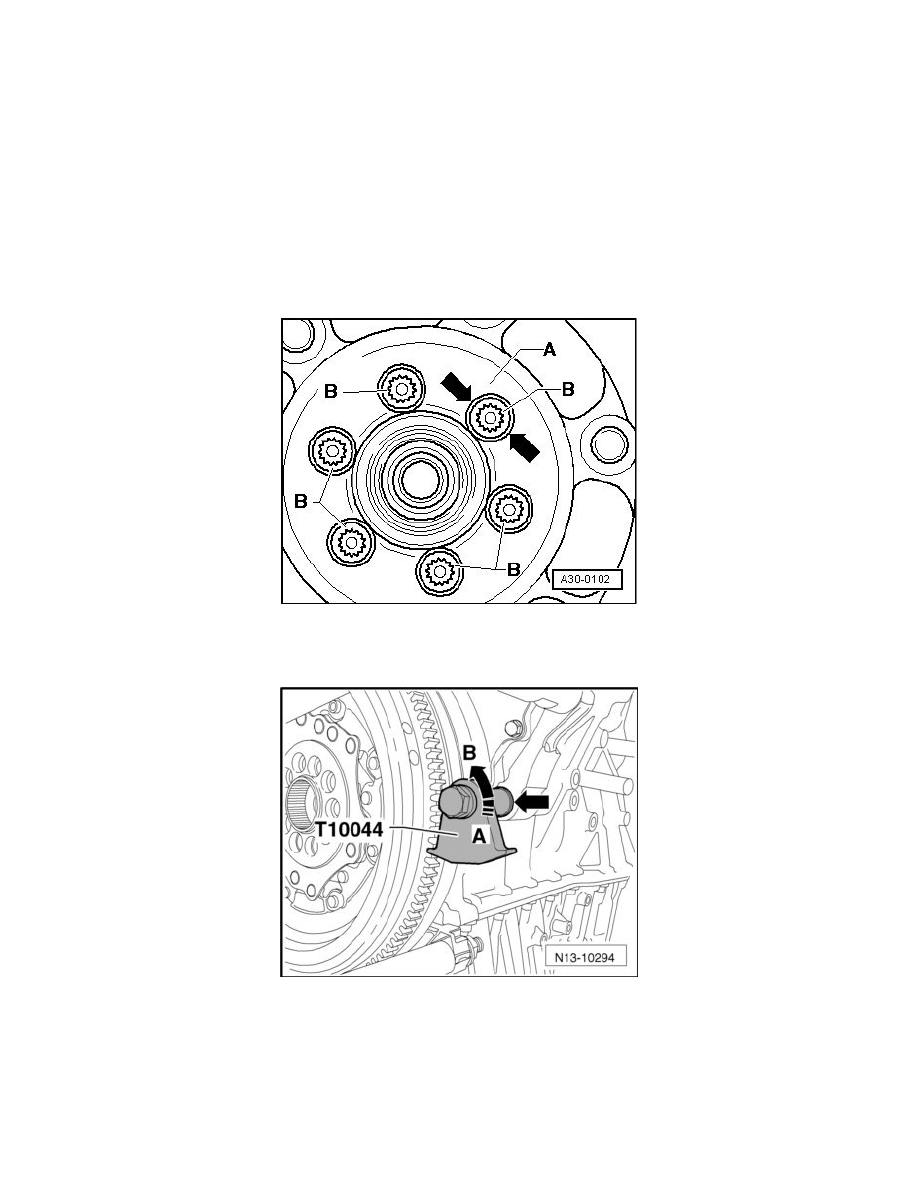 Flywheel: Service and Repair
Dual Mass Flywheel
Dual Mass Flywheel
Special tools, testers and auxiliary items required
‹› Counter-Holder Tool (T10044)
Removing
‹› To prevent damage to the dual mass flywheel when removing, the bolts - B - must not be removed using an air powered or impact wrench. Only
removing the bolts - B - by hand is permitted.
-
Rotate the dual mass flywheel - A - so that the bolts - B - are centered with the holes - arrows  -.
-
When removing the bolts - B -, make sure that bolt head is not jammed on the flywheel.
-
Install the (T10044) with a washer - arrow  - to the cylinder block. Move the (T10044) into -  position A - in order to loosen the flywheel bolts.
-
Mark the flywheel to engine.
-
Remove the flywheel.
Installing
Installation is performed in the reverse order of removal, noting the following:
-
Replace the bolts.
< PREV PAGE
NEXT PAGE >