< PREV PAGE
NEXT PAGE >
Eos (1F7) V6-3.2L (BUB) (2008)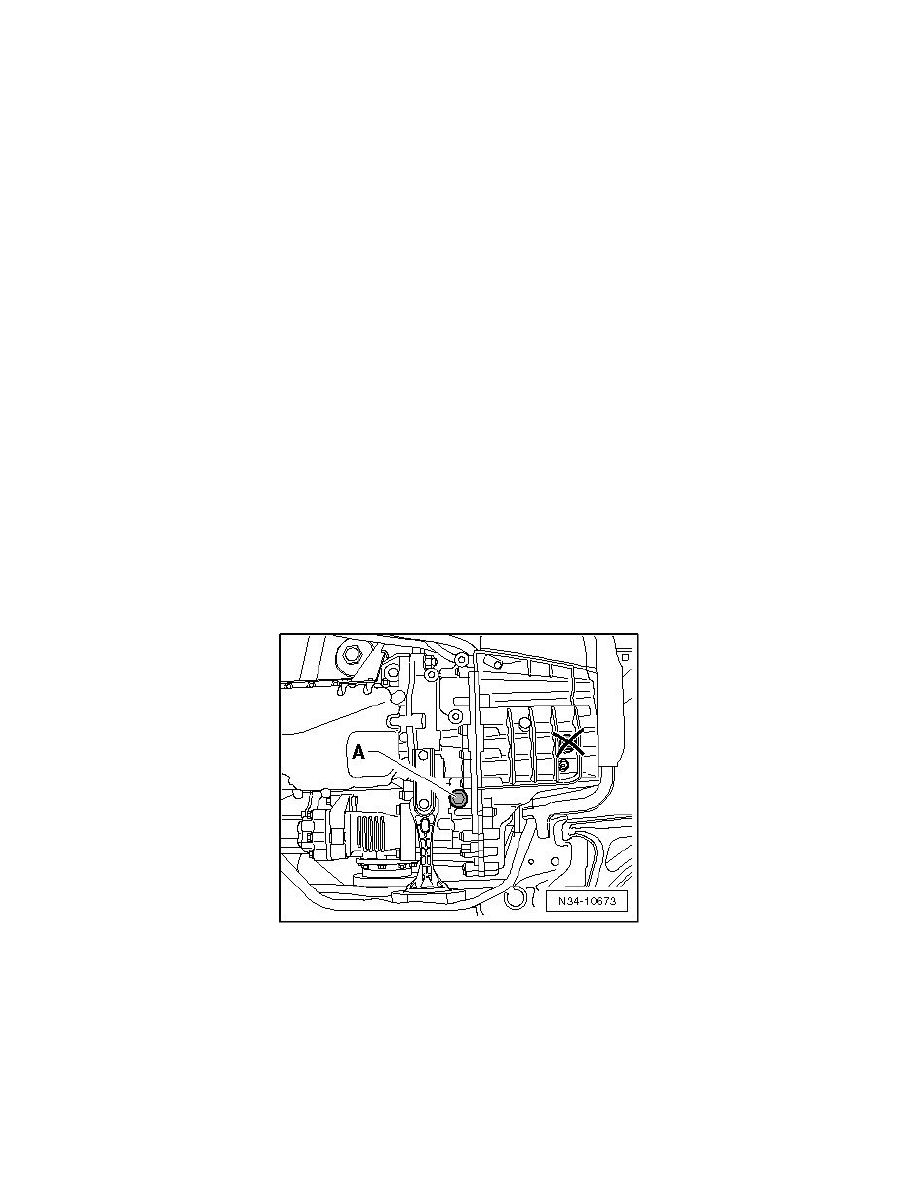 Fluid Pump: Service and Repair
Oil Pump
Important Information
Volkswagen experience shows that the instruction to remove the pump will not be given.
However, the wish for a description of removal and installation will be fulfilled here.
Special tools, testers and auxiliary items required
‹› Torque Wrench (5-50 Nm) (V.A.G 1331)
‹› Oil Collecting and Extracting Device (V.A.G 1782 )
Removing
Short Description
The oil pump can be replaced without removing the transmission. The vehicle must be raised and any covers installed on the bottom of the front end
must be removed. The control arm to ball joint connection does not need to be separated. The drive axle also does not have to be removed. You do not
need to perform basic calibration. Only oil and pump cover must be replaced. 
-
Remove the noise insulation.
-
Remove the lower part of the left front wheel housing liner.
-
Place the (V.A.G 1782) under the transmission. 
In regards to contaminated oil, also observe information on changing the oil filter. Refer to => [ When To Change Oil Filter ] See: Description and
Operation/General Repair Information.
-
Remove the plug - A - near the pendulum support. 
Up to transmission production date "September 20, 2004", transmissions with two plugs were installed.
A plastic overflow tube is located behind this plug (with a 8 mm hex socket head, tightening specification: 3 Nm). Its length determines the oil level in
the transmission.
-
Remove the overflow tube.
-
Drain the oil.
-
Reinstall and tighten the overflow tube to 3 Nm.
-
Replace the plug seal - arrow -.
< PREV PAGE
NEXT PAGE >