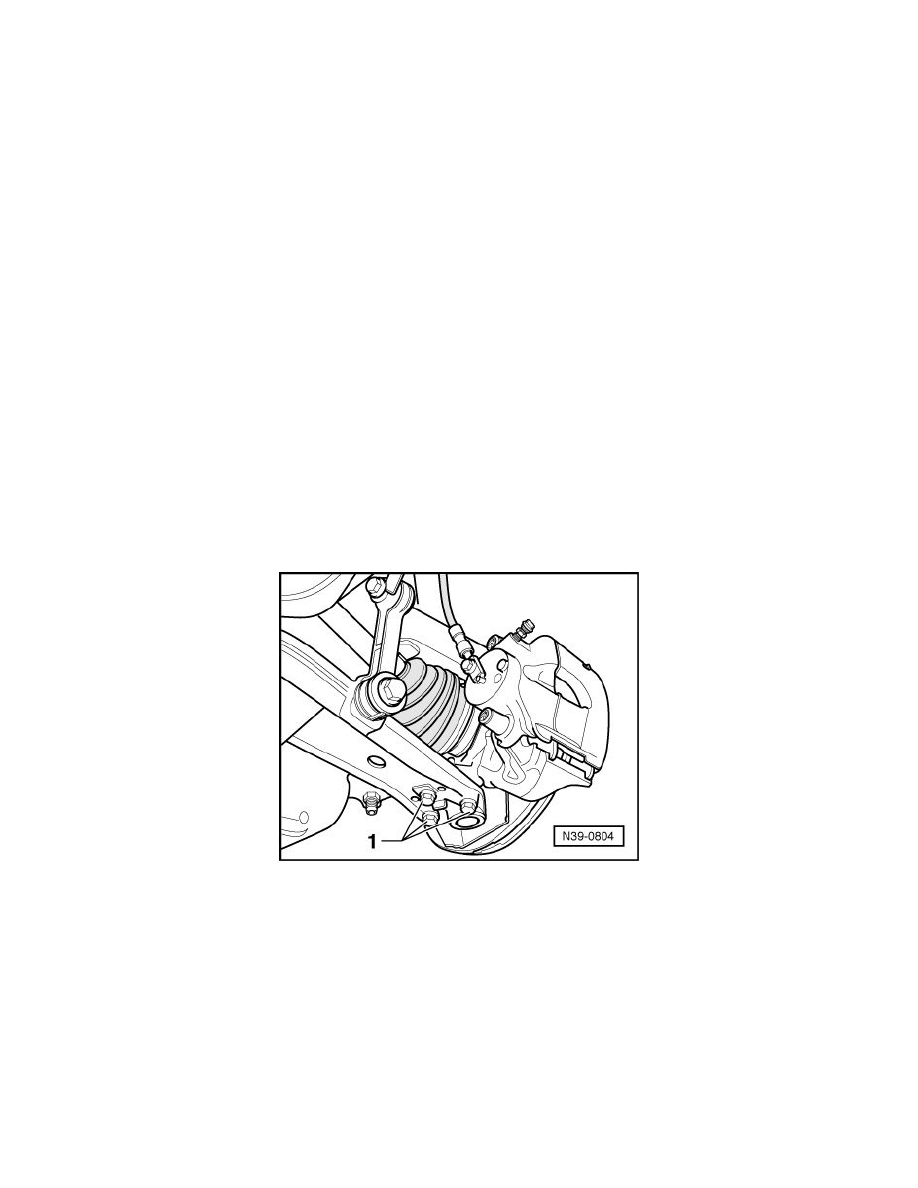 Seals and Gaskets: Service and Repair
Left Flange Shaft and Seal
Left Flange Shaft and Seal
Special tools, testers and auxiliary items required
‹› Slide Hammer-Complete Set (VW 771)
‹› Pulling Hook (VW 771/37)
‹› Thrust Piece (3305)
‹› Torque Wrench (5-50 Nm) (V.A.G 1331)
‹› Torque Wrench (40-200 Nm) (V.A.G 1332)
Removing
‹› Transmission is installed.
-
Remove the wheel.
-
If fitted, remove the center and left part of insulation below engine/transmission. 
-
Turn the steering fully onto the left lock.
-
Remove the drive axle bolts from the flange shaft.
-
Mark the installed position of the ball joint bolts/nuts -  1 -.
-
Remove the bolts/nuts - 1 -.
-
Tie up the drive axle as high as possible. Do not damage the paint on the drive axle when doing so.
-
Place an appropriate receptacle underneath transmission.
-
Remove the bolt for the flange shaft, by installing two bolts into the flange and counter-holding the flange shaft using a pry bar.