< PREV PAGE
NEXT PAGE >
Eos (1F7) V6-3.2L (BUB) (2008)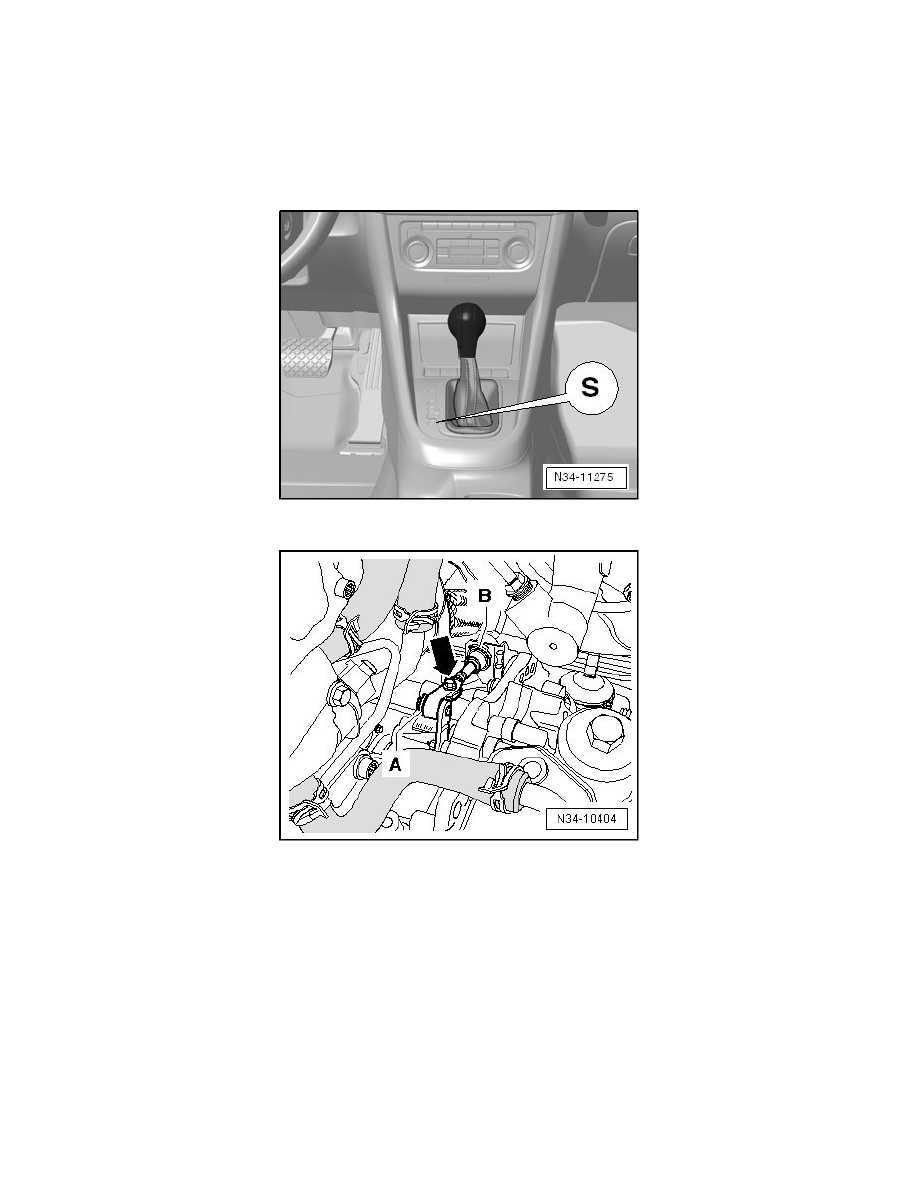 Shift Cable: Service and Repair
Selector Lever Cable, through 02.2009
‹› After installation, the cable must be checked for ease of movement and must be adjusted.
Removing
-
Place the selector lever in the "S" position.
Loosen the cable adjustment bolt - arrow -.
-
Remove the lock washers - A and B -. The lock washers must later be replaced when adjusting the cable.
-
Raise the vehicle.
-
In order to remove the cable and/or selector mechanism, the heat shield and if necessary exhaust system components must now be removed.
-
Remove the heat shield.
-
Remove the shift mechanism housing nuts beneath the selector lever. 
< PREV PAGE
NEXT PAGE >